From this moment on.... My whole family were big Niner fans, but I was being a little butt and trying to be different and like another team...(Will never say which team
)... But after this, I straightened right up!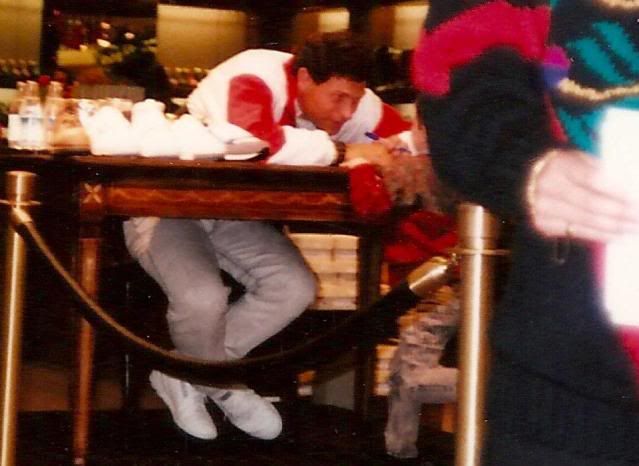 That's a 5-year-old me meeting steve young in december 1989! I don't know the exact day, sometime late in the month, but Steve Young was doing a pro-mo for some shoes in a mall in downtown SF, no idea why he'd be doing that in the middle of the season, which mall, what shoes ex... That's all I know. If ANYONE knows more about that It would be AMAZING info for me.
Some lady got in the way of the greatest moment in my LIFE!
...Lay off the acid-wash jeans
... and the christmas sweater...