With most of the Western Teams losing a great deal of their players, the Sharks kept the core of their team, which made it to the Western Conference Finals, in tact. Nabokov, arguably the greatest goalie never to win a cup, goes to Russia and in his place we pluck Chicago's Cup-winning goaltender, Antti Niemi.
On paper, the toughest competition for the Sharks appear to be Vancouver and Detroit. But with the confidence of what was accomplished last year, we should know that we have all the ability in the world do go all the way this year. We all expect to build on last year. Every year, we expect a Cup, and this one is no different.
It's time to not just make it to the finals, but win.
Welcome, new faces, to the 2010-2011 San Jose Sharks!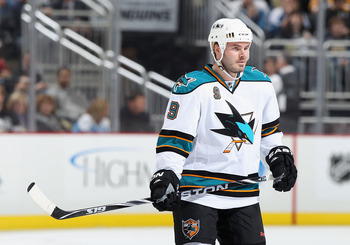 [ Edited by OnTheClock on May 25, 2011 at 3:36 PM ]