Pre-Order

Your 2018 Color Rush Throwback Jersey
There are 134 users in the forums
Source: NY Jets will shop QB Mark Sanchez this offseason
Dec 20, 2012 at 9:45 PM
#61
Sanchez can run. Something they didnt let him do on the Jets. Something he did a lot in college. offensive coordinator sucked and had no receiving core. Dont think we would spend all that cash on a backup tho.
Dec 21, 2012 at 12:55 AM
#62
Can he play Outside Linebacker?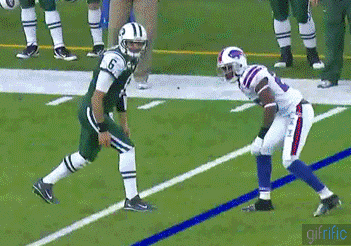 ...oh wait...
Dec 21, 2012 at 11:05 AM
#63
Dec 21, 2012 at 9:28 PM
#64
Originally posted by ChazBoner:


Originally posted by JimA49ers:
I heard on NFL32 that Sanchez should back up Kap. NOOOOOOO a thousand times!





are they forgetting that NO ONE is going to take on that stupid contract they gave sanchez?
Exactly. No one is taking on that contract .. no one. Not sure how trades work but maybe there is some out where the Jets take like a 15 million cap hit and that essentially voids the contract. Then he could be traded or released.