guess ill start with just some of my goods..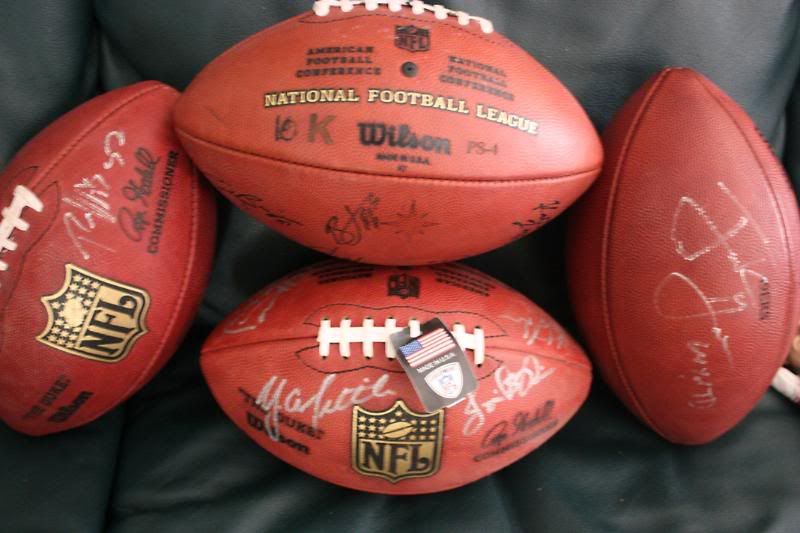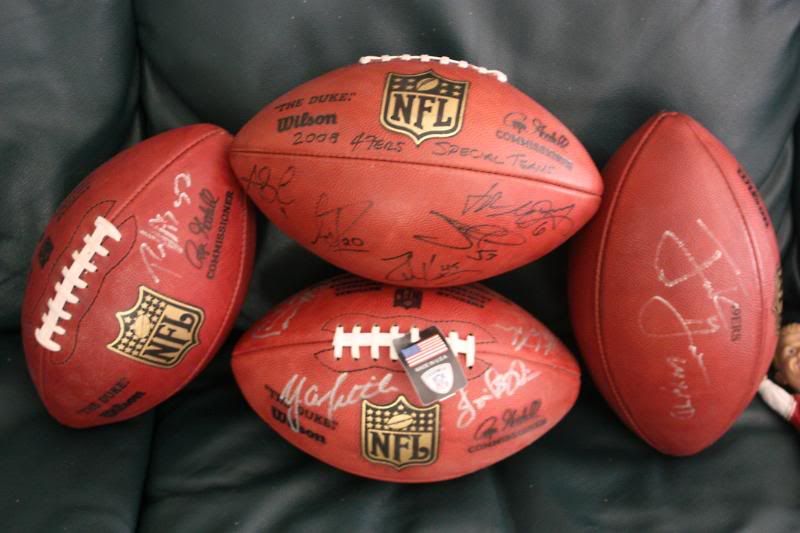 2 different views of my 4 footballs ( 3 Game used , 1 store bought for Jerry Rices Retirement)
Left : Obtained in 2007 vs Cleveland Browns given to me at halftime by a coach, Bryant Young's Last game as a 49er. Currently signed by Patrick Willis obtained in Players Lot after Titans game this year.
Top Center: 2008 Game Used K stamped Kickers Ball signed by 2008 Special Teams. This ball has about 15 autographs and was hand given to me by Joe Nedney before the New York Giants game in 2008.
Bottom Center: Official NFL ball store bought, signed by Jesse Sapolu, YA Tittle, Jerry Rice Jr. , Jerry Rices Daughter(some singer) and a few other 49ers Alum.. Rice wouldnt sign it at his Retirement Dinner.
Right: Frank Gore 64 yd TD Gameball vs Indy Colts this season, Autograph obtained day after last game at Santa Clara Facility.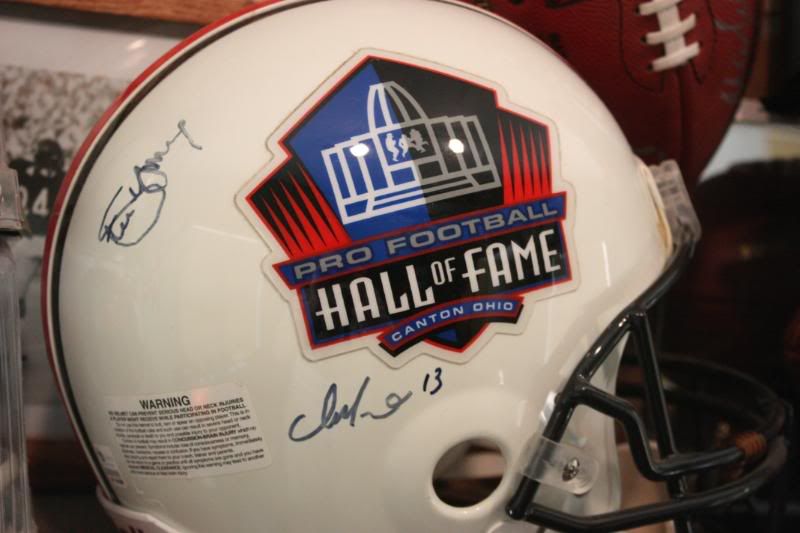 Hall of Fame Helmet signed by Steve Young and Dan Marino authenticated and signed at The National event.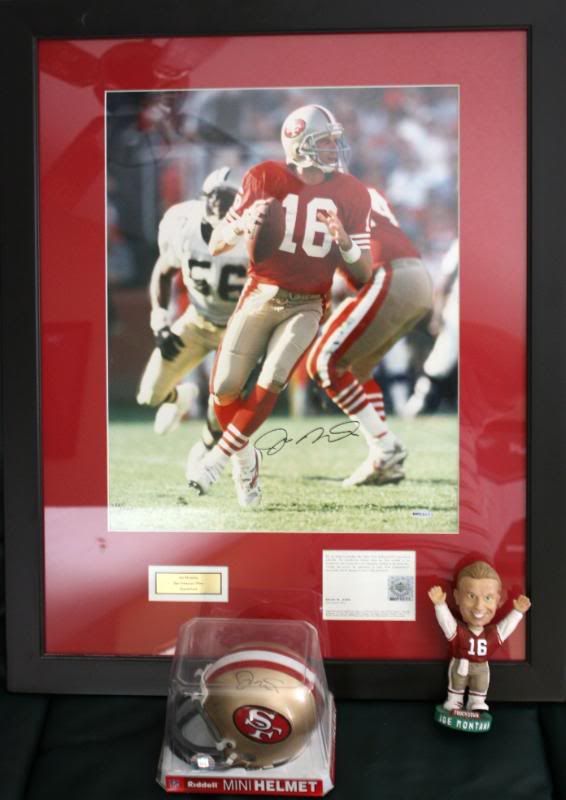 My Small Joe Montana Collection Custom Framed 16x20 Autographed photo authenticated by Upper Deck, and Mini Helmet auto and auth by UD as well.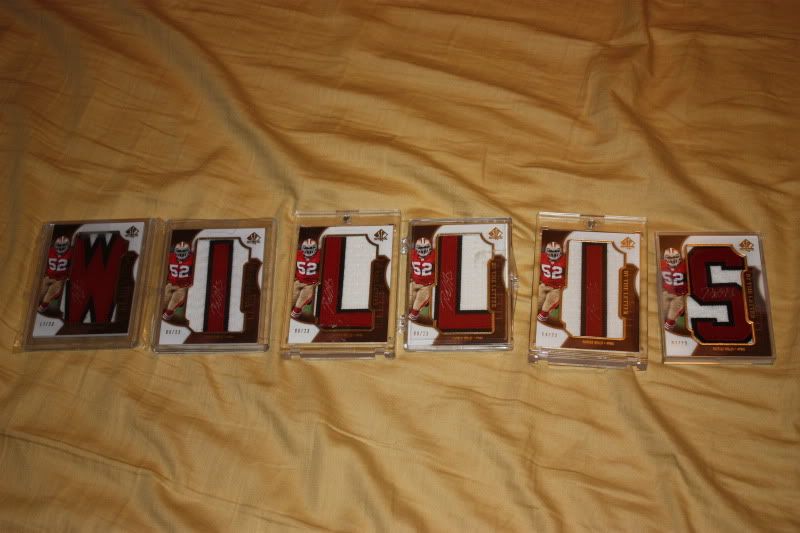 Patrick Willis UD Sp by the Letter complete Set, each card Autographed and #d to 23.