Now that Michael Crabtree has reportedly signed a 6-year deal, the 49ers may finally have a future #1 WR. However, we could also lose Isaac Bruce and Arnaz Battle looking ahead at the 2010 season. Projections are difficult, but who would you like to draft in 2010? Feel free to add WRs you like. To begin this discussion, lets look at two prospects likely to go in the 1st round next year.
#1- Dez Bryant- Oklahoma St.
6-2, 220 lbs.
#9- Arrelious Benn- Illinois
6-2, 220 lbs.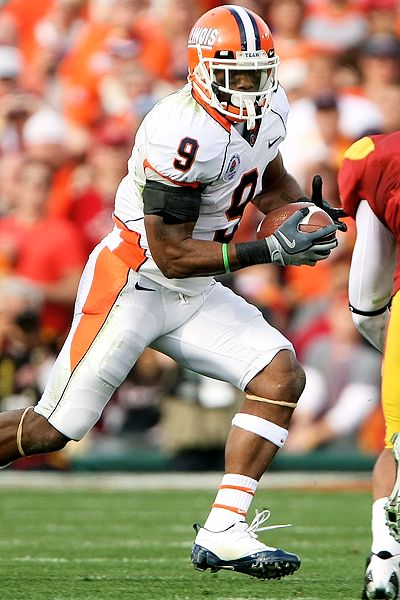 I feel like Arrelious Benn would be a better fit for our 49ers. If you you look at the highlight video, they appear to use Benn in WR screen plays, end arounds... They get him out in space and let him run with the ball. Also if you notice, the beginning of the Arrelious Benn video, he lists VERNON DAVIS as his favorite player!
[ Edited by PTulini on Oct 7, 2009 at 10:37:22 ]