Supposively our new colors and logo are either gonna be this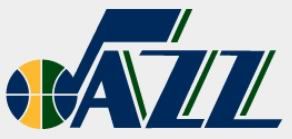 or
Personally I like the top one a lot.
Now on to the more important things...
Do we resign Boozer? Korver? Matthews? Fesenko?
Out of the 3 I think Matthews is a lock to resign he's proved himself to be a great asset to the team and he really shocked the hell out of me being an undrafted rookie and doing so well.
Korver even though he's popular I wouldn't be suprised if if we let him walk. He's been exposed a lot during the playoffs and kills us on defense even though I love his 3 point shooting.
As for Fesenko...GET THE f**k OUT!!! The guy is worthless and I hope he goes back to Europe.
Now on to the big question mark. To sign or to let Boozer walk. Personally I think he's gonna walk this team isn't gonna get any better with him staying and I would love to see us do a sign and trade so we actually get something out of him. Maybe we'll look to trade AK's huge contract as well.
As for the draft i hope we get a pretty good pick so we can grab Greg Monroe or Cole Aldridge. It would be amazing to have a coordinated American center for once.
Next year probably isn't gonna be great but its time to rebuild.
[ Edited by NinerFanMT on May 10, 2010 at 22:44:28 ]