Obviously everything will depend on whether Vick plays or not. We all know what he can do. Plus he has a HUGE chip on his shoulder to win this Sunday. He signed a 100mil contract right before the season, and so far he is not delivering. What a perfect way to get Philly back on track to play a 2-1 49ers team who has yet to really impress (in their minds atleast). He broke his right hand (non-throwing) and may not play week 4 against us. Phew! Caught a break huh?
But hold your horses 49ers fans! Even is Vick doesn't play, we could still lose ugly on Sunday. Enter Mike Kafka. Here's a guy Andy Reid loves and is grooming as we speak. Andy Reid has a thing for applying the band-aid when it comes to his starting QB going down. He made Kevin Kolb look like pro bowler for a few games last year. He turned AJ Feeley into a future starter in Miami for crying out loud. He rejuvenated Jeff Garcia's career and made Koy Detmer look like a real game manager. Don't be surprised to see a more mellowed down, but efficient Philly Offense on Sunday. It won't be the flashy Vick offense we are so used to now, but it will be effective. You can count on it that Andy Reid will have Kafka ready to play and will game plan around him. Plus the game is in Philly and that helps Kafka out a lot.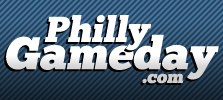 Now I know this looks like an all Philly thread, but we have to keep things in perspective. If it happens to be true that Vick will not play on Sunday, I know how Ninertalk will get. Everyone will chalk this one up as a win. Andy Reid is one of the best coaches in the NFL to have his backups ready come gameday.
I want the Niners to beat the living hell out of the Eagles. It seems like it's been forever since we beat them. Plus i'm from South Jersey and my whole family is infested with Eagles fans. I hope the defense dominates and Alex turns it on on Sunday. I hope Gore has his breakout game and proves all the doubters wrong. With all this being said, go 9ers!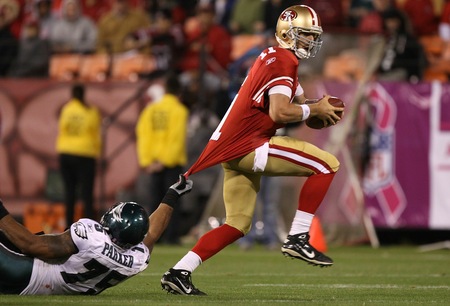 [ Edited by ApatheticIAm on Sep 26, 2011 at 3:54 AM ]