Crabtree/Hill Starting WR's?
There are 127 users in the forums
Crabtree/Hill Starting WR's?
May 20, 2010 at 7:53 PM
#76
i've always thought jason hill was better than josh morgan anyways.. he's slept on i tell you!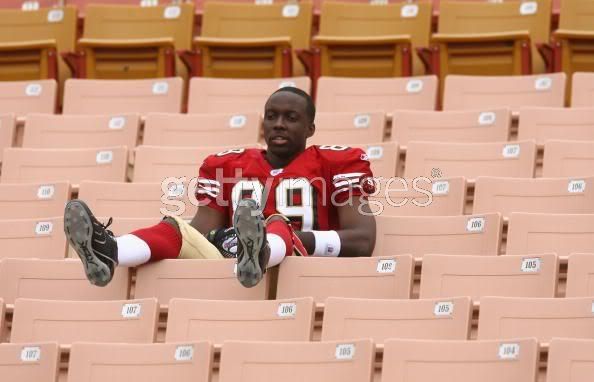 May 20, 2010 at 9:46 PM
#77
Originally posted by swim4speed:
I agree with most of you that Jason Hill is a better receiver than Josh Morgan. Singletary will likely play Morgan at #2 so he can block. Remember, singletary wants to win games with scores like 14-10 or 10-6.

One problem is, when the Niners put 4 receivers on the field, often it is 2 WRs and 2 TEs. That means, only 1 of the receivers is fast....Vernon Davis. I think a 4th receiver on the field needs to be a WR.... Hill, Ginn, or Jones.
We've got to quit doing that crap too. That Delanie Walker 2nd TE experiment is not as good as having Jason Hill on the field.
May 20, 2010 at 10:01 PM
#78
Crabtree and Morgan are going to start. Hill, Jones, and Williams probably round out the top 5. I am so far dissapointed with Ginn and his dropping the ball.
Crabtree/Hill Starting WR's?