There are 93 users in the forums
Chilo is the new Kwame
Oct 26, 2009 at 8:08 PM
#46
No the guy just needs to step up his play.
Oct 26, 2009 at 8:11 PM
#47
Originally posted by jrg:
Epic Fail.
Couldn't agree more.
Oct 26, 2009 at 9:27 PM
#48
Good lord.

I will admit that Chilo has been playing like absolute crap. But c'mon. He is barley approaching 16 starts in his career and has shown flashes of being pretty good. I think it would be wise to de-activate him for a week and just let our o-line coach work on him. Maybe watching from the sidelines for a week will get a fire burning in him and make him play better.
Oct 26, 2009 at 9:29 PM
#49
Originally posted by MadDog49er:
In honor of the Draft Class of 2008, I present to you:





Cheers.
Balmer- Doing exactly what you want out of a 3-4 Lineman. Getting better everyweek.
Rachal- Showed he can be a very good, has hit a rut and needs to get out of it. Lack of confidence not talent.
Smith- Growing, was a very raw rookie and wouldn't get paying time if healthy anyways. Will play a big role in the future.
Wallace- Another raw talent that is behind above average center and an experienced back-up in Baas. Most drafts shouldn't see extensive playing time till the 3rd to 4th year beside your top picks which Rachal and Kentwan have.
Oct 26, 2009 at 9:37 PM
#50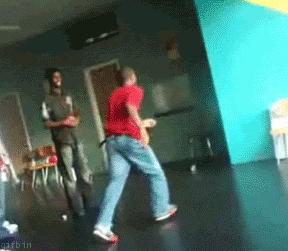 Oct 26, 2009 at 10:48 PM
#51
This kid is a very young player. He has a lot of ability but is in a rut right now. He has had some good games last year but for some reason just isn't making the right reads, which puts him in bad angles to make blocks.

I think he needs to sit for a couple of games to settle in a bit and then get back in the game. He has too much talent to consider him a failure at this point.

I am more concerned about the OL coaching in general. With the exception of Heitmann, the same guys are making the same mistakes. A good position coach should have them playing better than they are, Rachal included.
Oct 26, 2009 at 10:56 PM
#52
We could have had Jackson!

Enough said...