Sooner or later, we have to face these cats. This year or the next, it's coming.
The packers have a great coach (who woulda thunk it) that capitilizes and gets aggressive when they are up, blowing up the scoreboard.
Their defense is the problem; C.Woodson, Hawk, Clay Matthews, all levels of their defense is top notch.
Offensive wise,their oline is mediocre. That might be their weakness BUT Arod and McCarthy have been working on getting the ball out within 2 to 4 seconds. All of that training and it's been paying off since last year. If you notice, within 2 to 4 seconds, that ball is OUT . That means that their playbook is somewhat cheesy, but it's effective.; screen , screen, run , screen, dumpoff, checkdown, playaction bomb, Lob bomb to get a pass interference call.......Packer defense responds....up 14 , why not start letting out the shotgun 4 wide?..up three t.ds....win..
IIRC the last time we played them, they were up 3 tds, and we almost pulled an Eagles vs Niners on them and came up short of a comeback by about 3 points.
I think that we can take it to the best of the best in this league. I think we can beat the Steelers,Jets, Pats, and even the Pack.
We can't make any mistakes when facing these teams, but the Pack is definitely in my radar.
I hate those ph*ckers.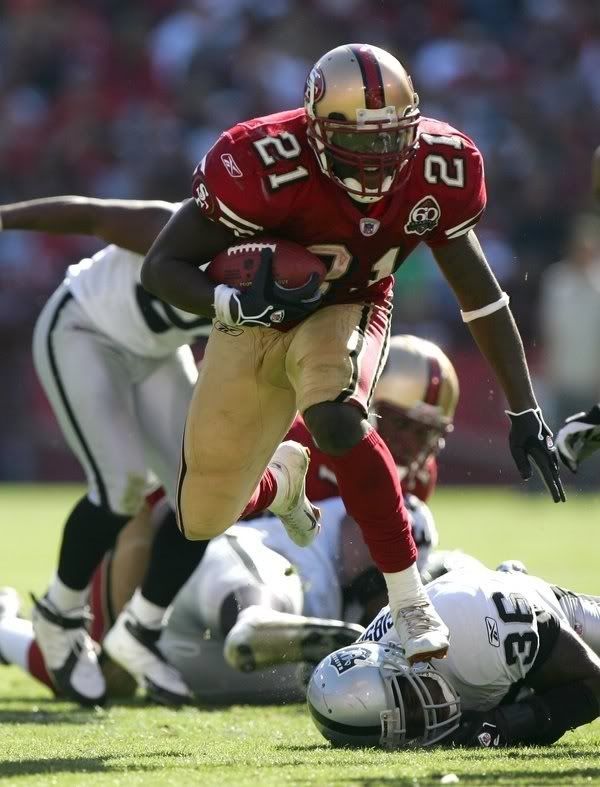 [ Edited by TonyStarks on Nov 25, 2011 at 3:11 PM ]