Okay this is my first mock of the year. I'm really excited to see what the FO is going to do. I think this would help w/ the last few missing pieces. Let me know what you guys think.
Free Agency
: I think most the the emphysis is going to be to resigns our own guys. I would be very surprised if we made any sort of splash because we only have approx 30mil cap space b4 FA.
Resign
:
Alex Smith- 3-4yr contract w/ lots of incentive clauses.
Carlos Rodgers- He has said he wants to come back and at a slight discount. If he's willing to do a 4yr deal then I think he'll be on board.
Josh Morgan- Not gonna be a long term deal. 1-3yrs so he can prove himself after his injury. Won't break the back either.
Larry Grant- Most believe he will be gone but I think we'll make a strong case to retain him. A quality backup that can play either ted or mike.
Ted Gin- I would be surprised if we let him walk. He will test the market but I strongly doubt a team is going to pay him to play WR. He is a return specialist and will be compensated as such.
Blake Costanzo: ST stud that should come cheap.
Tag
: Dashon Goldson: All signs point to this happening.
Walk
:
Adam Snyder: I would love to see him stay but I see him being one of our big cap causalities. Someone will overpay for him and it shouldn't be us.
Ahmad Brooks: Another solid player that I would love to have back. His abilities come at a premium and he is gonna get paid. A cap causality that will be missed.
Chilo Rachal: Worse RG ever! I wish we would sign him to a 1 day contract just so we can have the pleasure of cutting him.
Sign
:
Mike Adams, FS, Cleveland: A decent back up to have. I see us adding a 2nd or 3rd tier safety for depth. Adams seems to fit that bill.
Draft
:
Round 1
:
Coby Fleener, TE, 6'6" 248lbs, Stanford: I have really warmed up to the idea of adding another pass catching tight end. Very
complete and pro ready. The pick seems to make sense. Harbaugh loves using TE's and he obviously is familiar with his abilities. This alone would create some big match up problems for defenses and help our offense in an area it really struggled; red zone efficiency.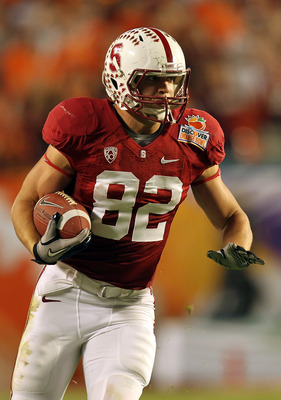 Round 2
:
Vinny Curry, OLB, 6'3" 265lbs, Marshall: Not a flashy pick but solid IMO. Gonna need to spend a high pick to replace Brooks if he walks. Sets the edge well in the run, can drop into coverage, can pressure the QB, and play in nickle packages. Excellent value for the end of the 2nd round.
Round 3
:
Stephen Hill, WR,1 6'4" 206lbs, Georgia Tech: Some may say this is a reach but I honestly believe he is gonna raise up the draft boards after the combine. A home run hitter that can keep the safety's honest. That's exactly what he did in Georgia Tech's option run game.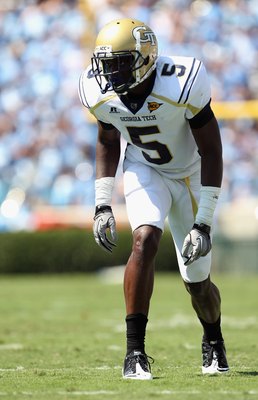 Round 4
:
Lucas Nix, OG, 6'6" 310lbs, Pitt- I would be surprised to see someone argue that RG isn't a position of need. Even if Snyder returns we will need to find a long term starter and I'm not willing to wait and see if Kilgore develops. Nix is an experienced linemen who is a great run blocker and play's with mean streak. Play's with good leverage despite his height.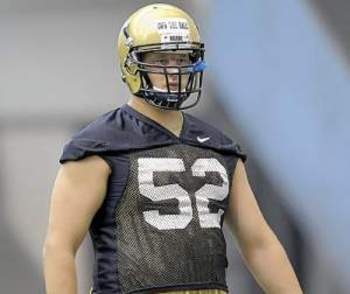 Round 5-7 BPA/Depth
Thanks for reading!
[ Edited by mavfd9er on Feb 13, 2012 at 1:01 PM ]