AB's WebZone Divsional Mock Draft Thread- Picks/Trades - 3 ROUNDs COMPLETED
There are 164 users in the forums
AB's WebZone Divsional Mock Draft Thread- Picks/Trades - 3 ROUNDs COMPLETED
Feb 15, 2010 at 1:21 PM
#76
The Raiders select
Jason Fox OT Miami
Feb 15, 2010 at 2:07 PM
#77
The Philadelphia Eagles select:
Javier Arenas, CB, Alabama
Feb 15, 2010 at 2:42 PM
#78
Really thought I was going to be taking Jason Fox here. But missed out by a few spots. So........... After debating over a few guys. The Cleveland Browns select..

Still don't know who the hell I want!


Kareem Jackson CB, Alabama.
Feb 16, 2010 at 12:20 AM
#79
To help out their offensive line the Bills select offensive tackle Selvish Capers. They're pleased (and surprised) to find that he has fallen to them in the 3rd round.
Feb 16, 2010 at 3:09 PM
#80
So far this draft Miami has added a stud WR in Boldin and a stud pass rusher in Brandon Graham. Next they need a stud NT. With that in mind the Miami Dolphins Select Cam Thomas.
Feb 16, 2010 at 5:15 PM
#81
St.Louis selects OT Rodger Saffold Indiana
Feb 17, 2010 at 9:51 AM
#82
The bears really need a guard but theywould have to reach a bit. But them seeing that Mardy Gilliard is still available does the deal:
The bears select Mardy Gilliard, WR
[ Edited by stever on Feb 17, 2010 at 09:57:59 ]
Feb 17, 2010 at 2:28 PM
#83
The NY Giants select:
Ed Dickson, TE, Oregon
Feb 17, 2010 at 6:57 PM
#84
Tennessee Titans select:
TJ Ward, S Oregon
Feb 18, 2010 at 1:14 PM
#85
Carolina Panthers select: Larry Asante, S, Nebraska
Feb 18, 2010 at 1:49 PM
#86
San Francisco selects Jordan Shipley WR Texas
Feb 18, 2010 at 3:16 PM
#87
The Denver Broncos select
Taylor Price WR Ohio
[ Edited by solidg2000 on Feb 18, 2010 at 15:17:04 ]
Feb 18, 2010 at 7:17 PM
#88
With injuries to both of their guards last season, there is a need to grab some insurance.
The Houston Texans select:
John Jerry, OB Ole Miss
Feb 18, 2010 at 8:00 PM
#89
The Pittsburgh Steelers select

Jared Veldheer, OT, Hillsdale
Feb 18, 2010 at 10:07 PM
#90
The Atlanta Falcons select: Chris Cook, CB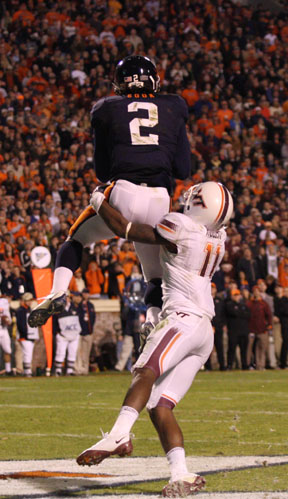 AB's WebZone Divsional Mock Draft Thread- Picks/Trades - 3 ROUNDs COMPLETED