6-5, 301 lbs.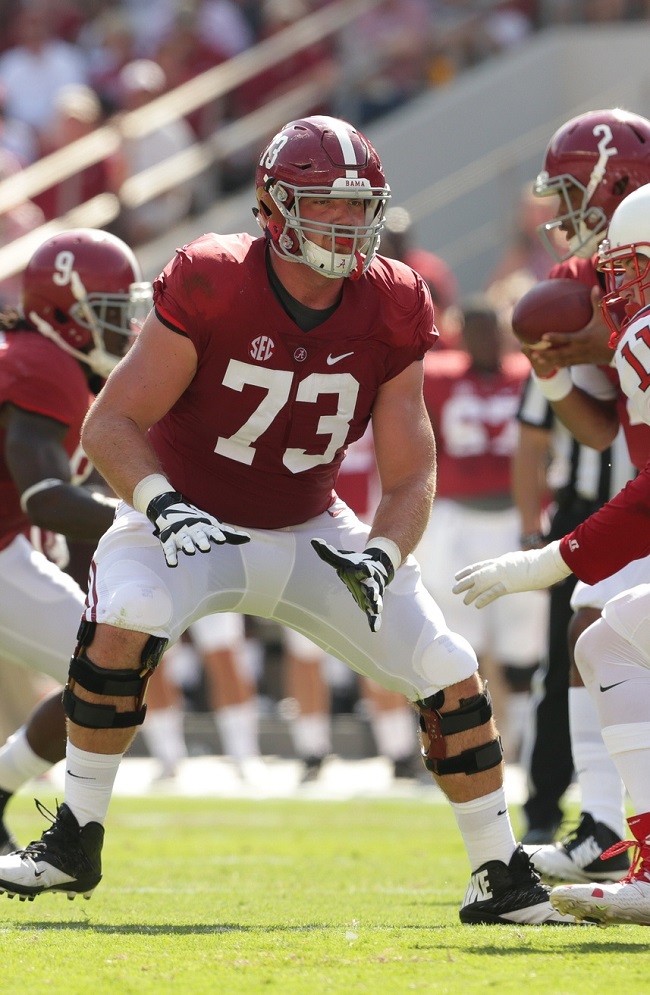 It's time we start doing our homework on this guy because he'll be in play for our pick whether people like it or not. A lot of posters scoffed at the suggestion of McGlinchey last year, and Jonah shares a lot of the attributes that made McGlinchey appealing to the team--football junkie, pro-ready, athletic, quick feet, good strength and power, lunch pail guy, tough, outstanding run blocker, solid in pass pro, etc.
I've heard this before:
Williams has been praised for his "tireless work habits" since he was a 5-star recruit at Folsom HS, where he protected Jake Browning's blind side. Teammates and coaches in Tuscaloosa describe him as a "film junkie" and "football addict." He keeps a notebook where he writes down what he wants to improve on every day, and he spent the summer of 2018 working out at an official-sounding place called Boost Sports Performance to work on his game.
4x pro bowl OT Willie Anderson dropping facts
Alabama 's Left Tackle Jonah Williams is working the double under hands to Perfection. Like I said "The Elite" Tackles Are not big punchers. They figure out just getting my hands on the guy and locking his ass up is safer and effective! You have to have an array of hand combats

— Willie Anderson (@BigWillie7179) November 4, 2018
[ Edited by Heroism on Nov 5, 2018 at 11:27 AM ]