What would happen if, even just for one game, teams around the NFL honored their nearby NBA teams with customized uniforms?
The folks over at Bleacher Report decided to
give it a go and find out
– with the help of Photoshop. They created "NBA x NFL Jersey Mashups" that depict football uniforms influenced by NBA teams.
Custom Photoshop uniforms are nothing new, but some of these are pretty impressive.
What at would a San Francisco 49ers and Sacramento Kings jersey mashup look like? Well here it is on 49ers quarterback Colin Kaepernick.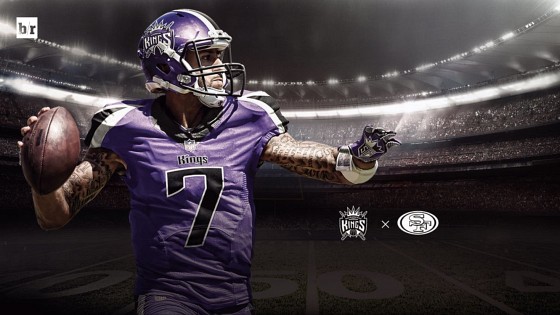 You may be asking yourself, "Wait a minute ... why the Kings and not the Golden State Warriors?" Well, the Warriors, who currently call Oakland home, were actually mashed up with the Oakland Raiders. Yeah, you forgot about them too, huh? Here is that one with Derek Carr.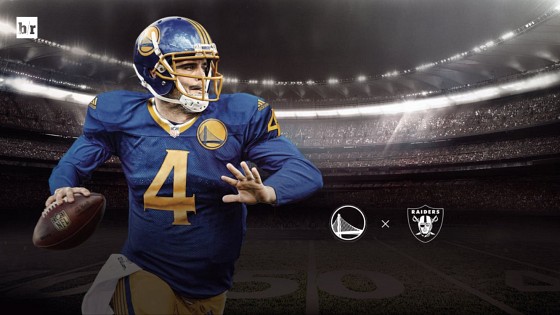 You can can see all of the mashups below. You can't say you wouldn't like to see that Chicago Bears and Chicago Bulls mashup. You also can't say you aren't happy that the Seattle Seahawks and Seattle Sonics one would never see the light of day.
Poll
If your favorite NBA team made a football jersey like those depicted by Bleacher Report, would you buy one?

Heck ya!

No way!

201 votes