Nice play to free up Tartt.
Outside zone left
The RG has the following read. Combo block the NT, then move to second level (blue).
#48 will attack the C (yellow). The NT will loop around and engage the LG (red).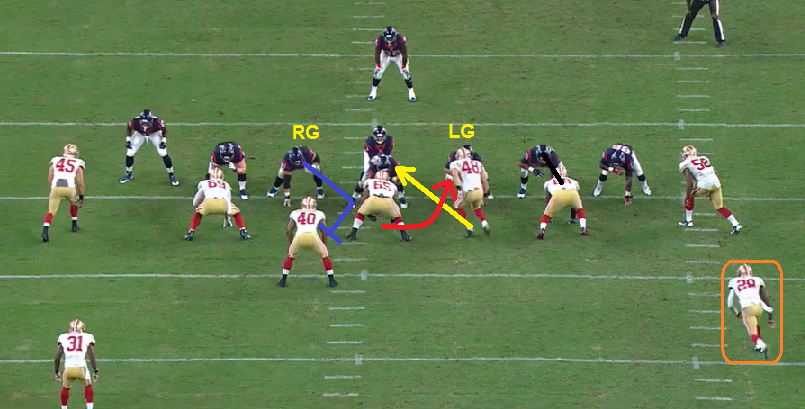 #48 hits the C. The RG still tries to combo block the NT, but can't reach him because he's looping around #48.
The LG is watching the action directly in front of him and doesn't see Tartt coming in late from his safety spot.-4 yards.