New mock with updated positional changes and rankings from PFN. No official free agency predictions. Just NFL draft trades.
*Zach Wilson falls to #8 overall. 49ers trade #12 and 2022 1st round pick to Carolina for #8*
#8: Zach Wilson, QB - BYU
-- Obviously an unrealistic drop unless Wilson completely bombs interviews or does some stupid s**t off the field. For the sake of this mock simulator, his fall is 49ers gain. Carolina was able to use #12 for their QB of the future in Trey Lance.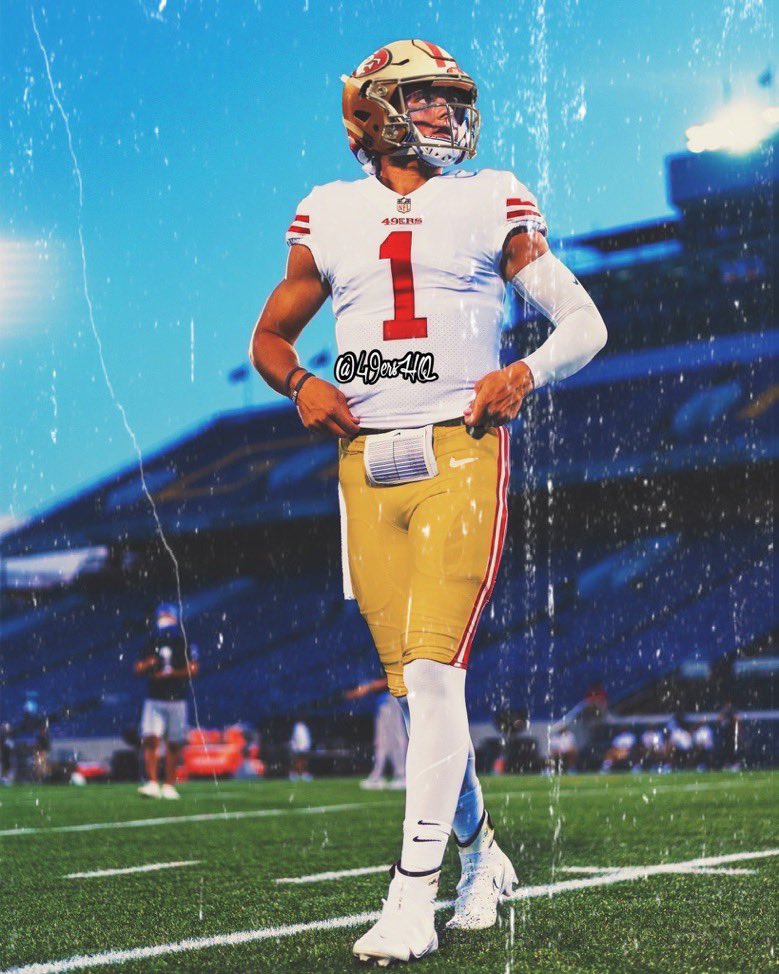 #43: Ronnie Perkins, Edge - Oklahoma
-- I predict the 49ers will at least consider bringing in a vet to play opposite Bosa (Kerrigan, maybe?). But Perkins could help them form a very aggressive, high motor edge duo.
*Traded #103 to LAC for #104, #211*
#104: Paulson Adebo, CB - Stanford
-- Long, rangy corner that plays with a real high IQ, necessary for the type of zone schemes we run on defense.
*Traded #117 to LAC for #118, #206*
#118: Brady Christensen, OT
-
BYU
: More likely a RT or OG in the pros, but could provide insurance for McG and potentially swing over to LT. And a familiar body for our new franchise QB.
*Traded #156, #238 to LAC for #160, #200*
#160: Drake Jackson, OC
- Kentucky
: Four year starter for Kentucky and fits our offensive scheme. Smaller offensive lineman but has very good feet.
#173: Deommodore Lenoir, CB - Oregon
: A little of the opposite compared to Adebo as far as size as Lenoir is more of the compact and stocky corner, but plays the zone very well. He also shows more versatility in being able to play outside and in the slot.
#182: Jamin Davis, LB - Kentucky
: Back to the Kentucky pool. Good development linebacker that has shown a lot of potential with a small sample size. I really like the sideline to sideline speed I've seen on some clips.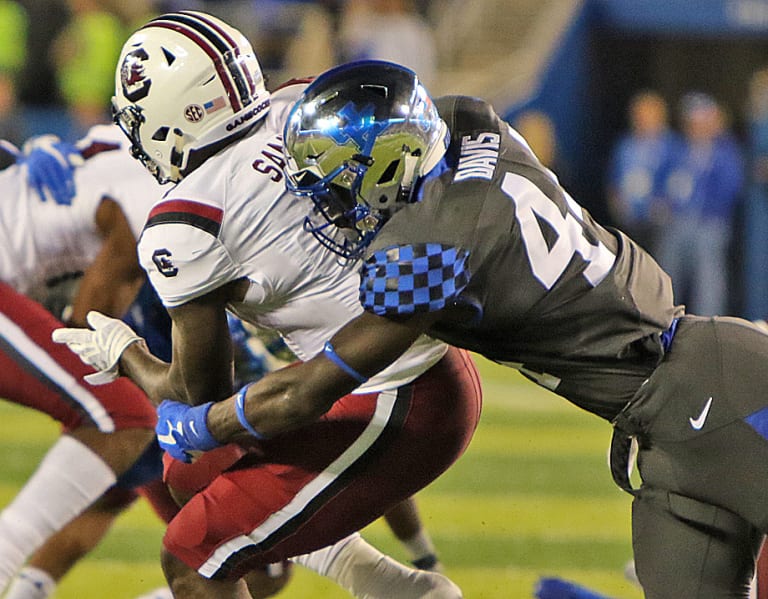 #196: Paris Ford, S -Pitt
: Shocked that Ford fell this far. Could become a real leader for our secondary. Shows a lot of similar traits as Jimmie Ward. Aggressive and physical. Also, a zone scheme fit.
#200: Israel Mukuamu, CB/S - South Carolina
: Lynch/Shanny love those South Carolina players. Mukuamu was considered the better prospect when compared to his teammate, Horn, but he's had some durability issues. Has good size and length, and could serve to be a versatile piece in the secondary.
#206: Wyatt Hubert, Edge - Kansas St
: High motor, relentless, and showed some really good pass rush moves. Can never have enough edge players.
#211: Chris Rumph, Edge - Duke
: What did I just say a pick prior? Can never have too much edge players. With Rumph, due to his smaller size, he's got good versatility to move all around the front 7.
#228: Ta'Quon Graham, DT - Texas
: Powerful, developmental prospect.
It was not my intention to make all these trades, especially with LAC. They just happened to make the better offers as far as trading up to my pick
This mock was definitely defense heavy. I feel like we have some cornerstones with Fred, Bosa, and Kinlaw. Let's add more to it. More edge. More secondary help. Hoping the offense resigns Trent W and we can use some of our cap to maybe target someone like Curtis Samuel, or Kerrigan, or Desmond King. Obviously, if we do go for Kerrigan/King, we won't be looking to target this many DBs and Edge players, although, going based on player ranking/value, this is how my mock fell, and I'm not mad at that at all!
Thanks for reading.