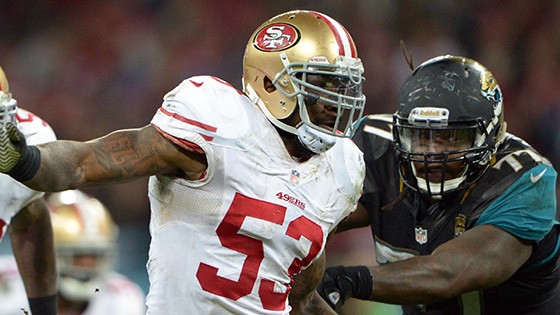 San Francisco 49ers linebacker NaVorro Bowman, who could be the best linebacker in the NFL, was injured and carted off of the field in the NFC Championship game against the Seahawks in Seattle.
While the extent of the injury is not yet known, it looked serious.
Bowman had recovered a Seahawks fumble on the play and went down while holding onto the ball. The turnover was not called and Seattle maintained possession. On the next play, the 49ers recovered another fumble.