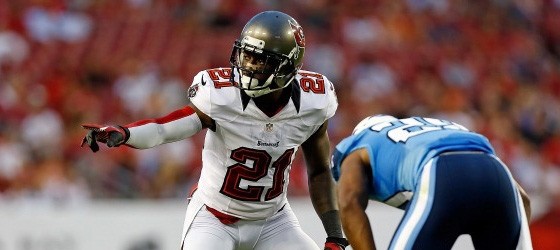 The San Francisco 49ers announced today that they have signed cornerback Eric Wright to a one-year deal. The team immediately placed Wright on the non-football injury list.
In July, the 49ers had traded with the Tampa Bay Buccaneers to acquire Wright just one week after he had been arrested for a DUI. That trade fell through when Wright failed his physical with the team. Last week, it was reported that Wright had spent some time with 49ers general manager Trent Baalke.
To make room for Wright, the team waived undrafted rookie cornerback Lowell Rose.
The move is likely a response to the injury of cornerback Chris Culliver, who will miss the season with a torn ACL.
According to 49ers.com, Baalke released a statement stating, "We are pleased to welcome Eric to the 49ers organization and look forward to his contributions." He continued by saying, "Eric is currently tending to a personal matter and he will join the team as soon as possible."
Wright had a strong season in 2011 with the Detroit Lions, starting all 16 games and collecting four interceptions.