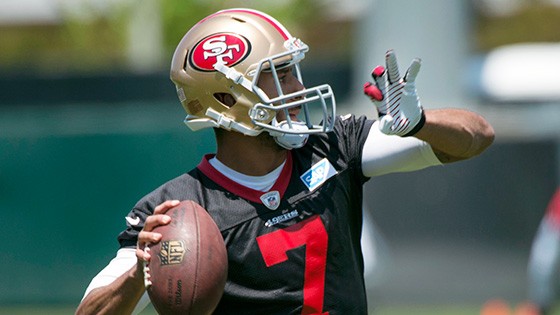 The NFL released the official training camp dates and locations for all 32 league teams today. The San Francisco 49ers will have rookies report to the SAP Performance Facility in Santa Clara, California on Wednesday, July 16. Veterans will report to training camp a week later on Wednesday, July 23.
Last week, the 49ers announced that the team would hold three practices open to the public at the newly constructed Levi's Stadium, which sits next to the team's headquarters. The open practices are scheduled for Monday, August 4, Friday, August 15, and Wednesday, August 20.
The 49ers' first preseason game will be against the
Ravens in Baltimore on Thursday, August 7
. The team's first preseason game at Levi's Stadium will be on
Sunday, August 17 against the Denver Broncos
.
Click here
to view the report dates and locations of all 32 NFL teams.