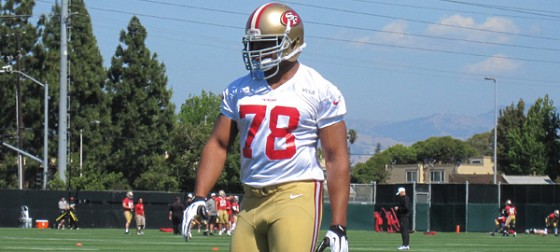 The San Francisco 49ers announced today that they have released defensive tackles Lamar Divens and Lawrence Okoye.
That alone did not get the team under the 75 player limit. To accomplish that, the team had to place the following players under the Reserve/NFL list:
DT Tank Carradine
DT Quinton Dial
RB Marcus Lattimore
T Luke Marquardt
CB Eric Wright
As expected, the team also announced that wide receivers Michael Crabtree and Mario Manningham will be placed on the Reserve/PUP list and cornerback Chris Culliver on the Injured Reserve list.
The 49ers' final preseason game will be on
Thursday against the Chargers
in San Diego. The team will then have until 3:00 PM Pacific Time on August 31 to reduce the roster to a maximum of 53 players on the Active/Inactive list.
The 49ers open up their regular season on
Sunday, September 8 against the Green Bay Packers
at Candlestick Park.