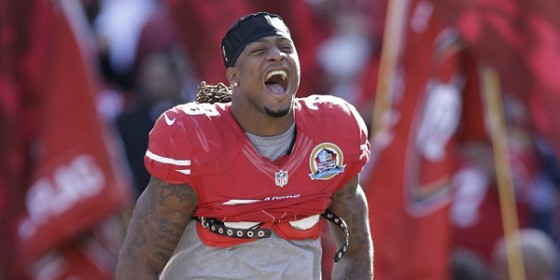 Apparently the Washington Redskins looked into bringing in Dashon Goldson, but they backed off when they realized what he was asking. Emmanual Benton, a Redskins beat writer for Pro Player Insiders, reports that Goldson essentially wants to to be paid as the league's top safety.
Earlier today, it was being reported that Goldson is seeking a deal that will deliver $8 million a year. Given that the team could have franchised him at the one-year price of $7.45 million, that would likely be more than the 49ers are willing to pay.
Goldson will become a free agent starting on Tuesday, March 12 at 1 PM, when he can sign with any team. He will not be able to begin any visits to other teams until free agency officially begins on Tuesday.
Drafted by the 49ers in the 4th round of the 2007 NFL Draft, Goldson has played six seasons with the team. During that time, he has recorded 346 tackles, 3 sacks, 14 interceptions, 5 forced fumbles, a touchdown and has been voted to two Pro Bowls.