Last week was the NFL's Salute to Service, a league wide initiative to honor veterans and active duty members of the military.
During that time, 49erswebzone.com was contacted by a proud grandfather. His wish was that his son, Corporal Arturo Lopez, a member of the Marine Corps for almost five years and a new father, be able to see his baby boy's picture on a 49ers website. Having been deployed two months prior to his birth, he hasn't seen his son yet. Being a huge San Francisco 49ers fan, this would mean a lot to him.
Here is Arturo Alexander Lopez, son to a dedicated member of this nation's armed forces and grandson to a proud and thoughtful grandfather.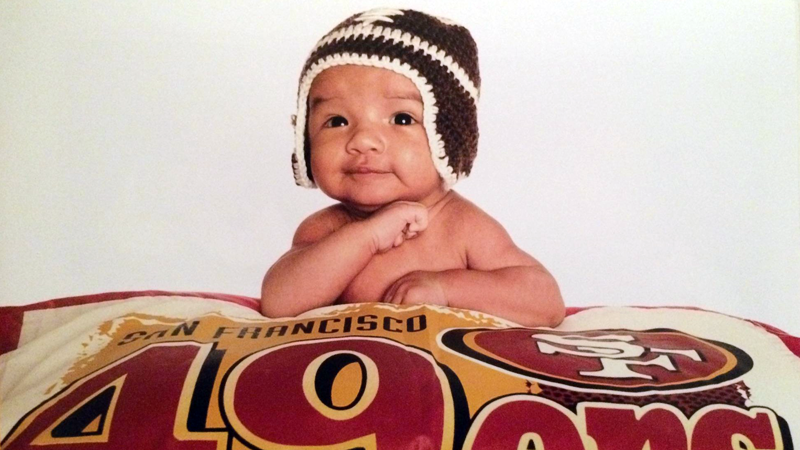 Corporal Arturo Lopez has been a 49ers fan since he was born and his father tells us that he is proud that his first born son is representing the best team in the world.
His father added, "What I can say to him is that we all love him and that we are all very proud of him for representing our country and the best team in the NFL. GO NINERS!!!!"
We here at 49erswebzone.com would like to thank Corporal Arturo Lopez for his service to this country, bravery, and dedication. Congratulations on the birth of your baby boy.
Below is a photo of Corporal Arturo Lopez.