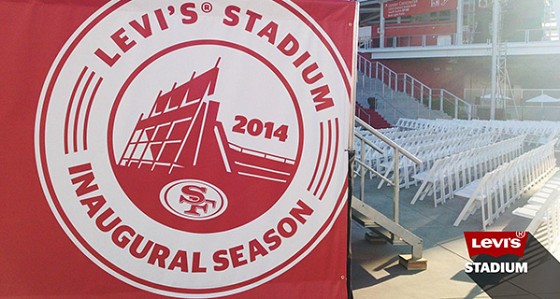 The ribbon cutting ceremony for the San Francisco 49ers' newly constructed home, Levi's Stadium in Santa Clara, California, will take place today. The live stream will begin at 10:50 am Pacific. The ceremony will commence at 11:30 am Pacific.
Construction on Levi's Stadium started on April 19, 2012 with an estimated cost of $1.3 billion. Just over two years later, the stadium will officially be open.
The San Francisco 49ers will play their first game at the stadium on Sunday, August 17, a preseason game against the Denver Broncos. Tickets to 49ers home games at Levi's Stadium are
available here
.
You can watch the ribbon cutting live at LevisStadium.com using the link below.