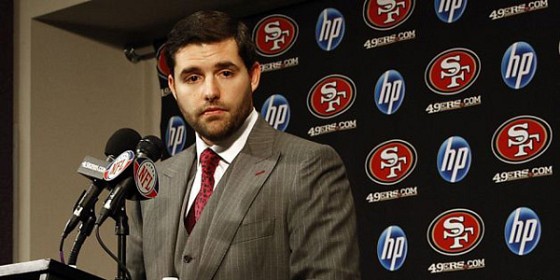 The report that the San Francisco 49ers nearly traded head coach Jim Harbaugh to the Cleveland Browns for multiple draft picks has been sending "sending shockwaves through the NFL" as
NFL.com's Chris Wesseling said
. The story was
broken by Pro Football Talk's Mike Florio
earlier today and he stated that the report was "per multiple league sources."
An unnamed 49ers source
quickly denied
the report. However, the Browns didn't exactly deny it when they released a statement about the report saying, "The team conducted an extensive coaching search, and explored several options." They were not exactly calling the report false and would not come right out and deny it.
However, now 49ers owner Jed York has spoken up on his Twitter account. Pro Football Talk remains skeptical.
The story gained traction fast and it will be interesting to read the media's take on the situation as they try to find more information about the report.