A photo has been circulating of what looks to be a Raiders fan who sports a San Francisco 49ers tattoo. This photo was apparently taken at this weekend's game between the Raiders and Chargers in San Diego – a game that the Raiders won.
Still, one has to wonder what the deal is here. The 49ers and Raiders are longtime rivals. Not primary rivals, but rivals nonetheless. Earlier rumors that the Raiders might want to share Levi's Stadium rather than move from the Bay Area did not go over well among 49ers fans. Maybe this is just a 49ers fan who lost a bet.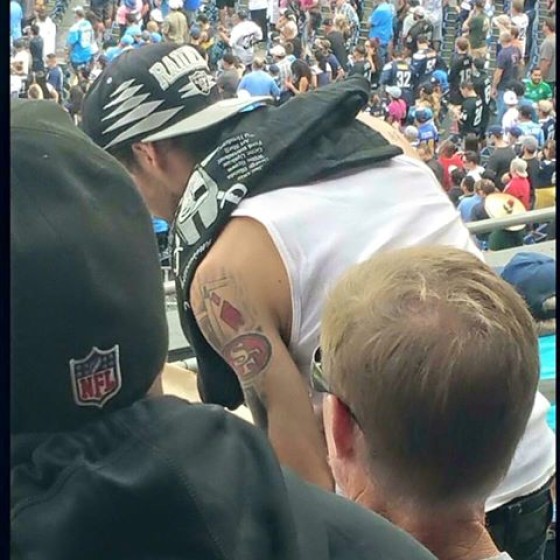 You May Also Enjoy...