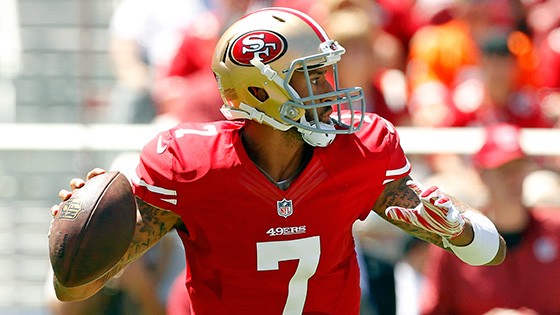 During a post-game interview, FOX's Erin Andrews once again asked San Francisco 49ers quarterback Colin Kaepernick about the first team offense's touchdown woes.
Kaepernick responded by saying, "Well, it's the preseason. We're worried about the games that count."
He went on to say that if they don't score during the games that count, then it will be a problem. It was a good response by the 49ers' starting quarterback. 49ers fans in panic mode should take note.