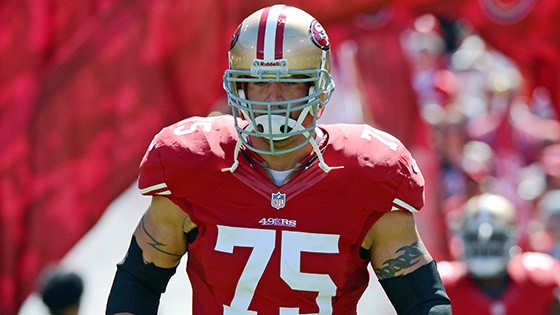 So much for not negotiating with players who do not report. According to NFL.com's Gil Brandt, the San Francisco 49ers have offered holdout Alex Boone a contract that would make him a top 12 paid guard -- and he turned it down.
The 27-year-old Boone has two years left on his existing contract, with base salaries of $2 million in 2014 and $1.2 million in 2015. He believes that he deserves more and has refused to report to the 49ers without a new contract.
Boone has started all 16 games in each of the last two seasons with the team. He has missed all of training camp and exposed him to nearly $900,000 in fines and forfeiture.
He can be fined another $85,000 if he were to miss the season opener against the Dallas Cowboys on September 7.
The 49ers' next preseason game will be on Sunday, August 24 at Levi's Stadium in Santa Clara against the San Diego Chargers.
Alex Boone has been offered a contract by @49ers that would make him a top 12-paid OG. He turned it down.

— Gil Brandt (@Gil_Brandt) August 18, 2014