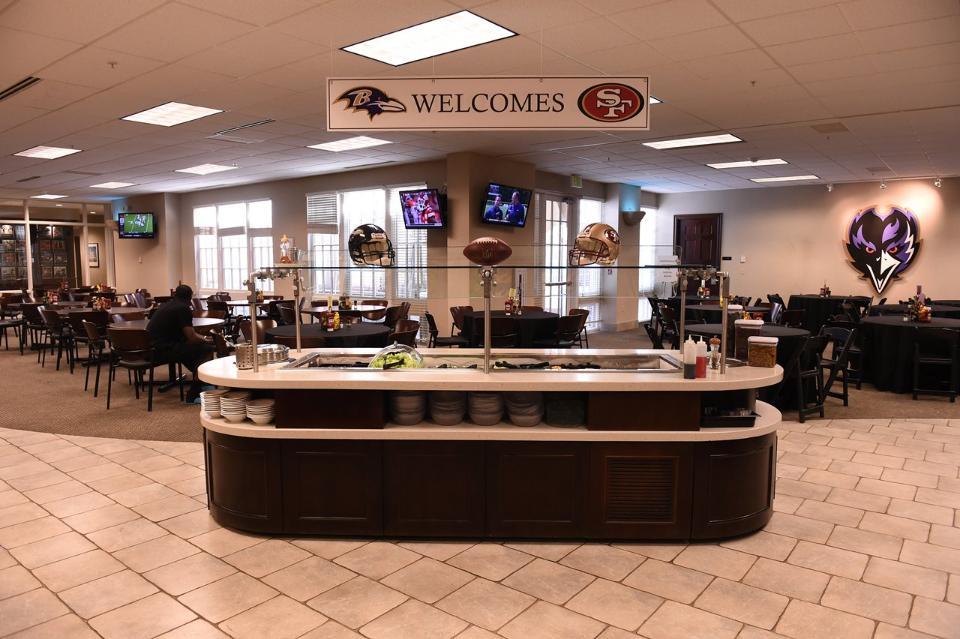 The San Francisco 49ers are off today after their 23-3 loss to the Baltimore Ravens on Thursday at M&T Bank Stadium. The teams will hold three joint practices with each other starting on Saturday and will conclude on Monday.
Players were
greeted with open arms
when they arrived at their Baltimore hotel on Tuesday. It looks like that will be the case when the team heads to Ravens Owings Mills Training Facility in Owings Mills, Maryland.
On their official Twitter account, the ravens posted photos of how they are making the 49ers feel welcome. After all, their two head coaches are brothers.
Earlier in the week, 49ers head coach Jim Harbaugh said, "What we'll say to our ball club is we're going to treat that ballclub like it's our ballclub. Our goal is going to be to take care of them like we would be taking care of each other when our offense is going against their defense."
The 49ers' next game is on
Sunday, August 17th against the Denver Broncos
. It will be their first game, even though it is just preseason, at Levi's Stadium in Santa Clara.