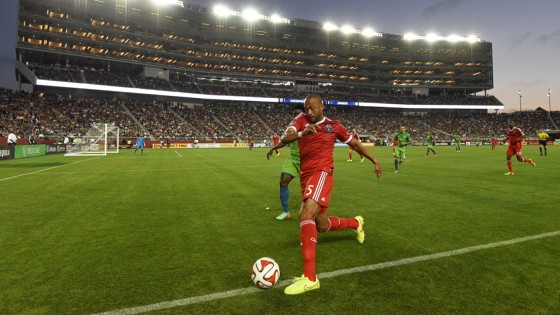 The San Jose Earthquakes had the honor of hosting the first game at Santa Clara's brand new Levi's Stadium. 48,765 fans attended the MLS game that would help stadium staff work out the kinks of a live event before that start of the NFL preseason. Their opponent was the Seattle Sounders FC.
For obvious reasons, there is not much love between Bay Area sports fans and Seattle sports fans. The Seahawks happen to be the most hated team among San Francisco 49ers fans and the opposite is true in Seattle.
Perhaps it is a good sign that the first loss at Levi's Stadium was by a Seattle team. The Sounders lost to the Earthquakes 1-0.
Hopefully all Seattle teams will be winless at Levi's Stadium. Now wouldn't that be nice?
The 49ers will host the Denver Broncos in a preseason matchup on August 17. The Seattle Seahawks will visit on Thanksgiving, November 27.