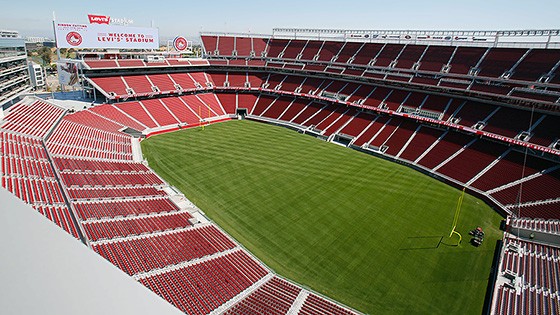 The Seattle Sounders FC will face the San Jose Earthquakes in the first sports event hosted at Levi's Stadium in Santa Clara, California. The stadium will serve as the San Francisco 49ers' new home.
While the 49ers won't play a game at their new home until August 17, you can catch the MLS event today at 7:30 PM. In face, there are
still some tickets available
to the matchup.
However, if you are interested in catching the game on television, DirecTV's listings state that it will be shown on NBCSHD. It should also be shown on any local MLS channels that you may have within your programming.
NBC Bay Area has already
released a few photos
of fans at the stadium as they wait for the game.
Check your local listings for the channel available to you.