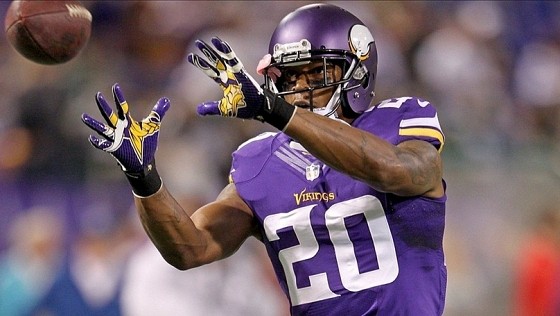 According to Matt Barrows of the Sacramento Bee (@mattbarrows), Minnesota Vikings free agent cornerback Chris Cook will visit with the San Francisco 49ers on Thursday.
Cook was drafted by the Minnesota Vikings in the second round of the 2010 NFL Draft. He is ranked 16th among Rotoworld's list of top free agent cornerbacks and is ranked 8th among those that are still available, which is three spots below free agent cornerback Tarell Brown, who spend 2013 with the 49ers.
In four season with the Vikings, Cook has had 123 tackles, a sacks, and no interceptions.
CB Chris Cook will visit the 49ers tomorrow, per source.

— Matt Barrows (@mattbarrows) March 13, 2014