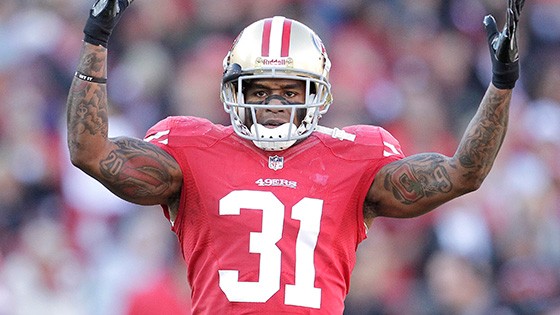 San Francisco 49ers strong safety Donte Whitner is as good as gone. He is expected to sign with the Cleveland Browns today at 1 PM PT, as free agency officially begins.
49ers free safety Eric Reid, who has been hoping that the team would keep Whitner, just tweeted the following.
The business side to the league is never fun. Hate to see him go but happy for my man @DonteWhitner Appreciate everything you did for me fam

— Eric Reid (@E_Reid35) March 11, 2014
Whitner was born in Cleveland and grew up in Ohio, attending high school (Cleveland Glenville) and college (Ohio State) there.
Whitner signed with the 49ers in August of 2011. It was a three-year, $11.75 million deal with $4 million guaranteed. He has had 218 tackles, 5 interceptions, and 5 forced fumbles during his three years with the 49ers.