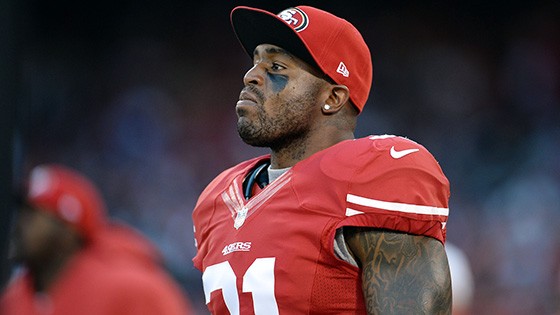 According to NFL Network's Aditi Kinkhabwala, San Francisco 49ers safety Donte Whitner is "awfully close" to agreeing with the Cleveland Browns on a deal. She states that her information comes from someone within the Browns' headquarters that is apprised of the situation.
It is no surprise that Whitner would love to play in Cleveland. He was born there and grew up in Ohio, attending high school (Cleveland Glenville) and college (Ohio State) there.
Whitner signed with the 49ers in August of 2011. It was a three-year, $11.75 million deal with $4 million guaranteed. He has had 218 tackles, 5 interceptions, and 5 forced fumbles during his three years with the 49ers.
While it is commonly believed that the 49ers would be unlikely to get into a bidding war with other teams for free agents -- even their own -- it was revealed yesterday that the team would cut ties with cornerback Carlos Rogers to free up cap space and let him test the open market.
Update:
NFL Network's Ian Rapoport is confirming that the Browns are close to a deal with Whitner.