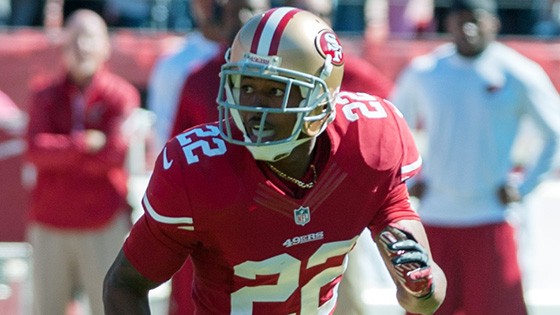 Josina Anderson, an ESPN Bureau reporter, is stating that the San Francisco 49ers will allow cornerback Carlos Rogers to hit free agency by cutting him.
Source: The San Francisco 49ers will indeed cut CB Carlos Rogers allowing him to test the market.

— Josina Anderson (@JosinaAnderson) March 10, 2014
Rogers originally signed a one-year deal with the 49ers in August of 2011. In March of 2012, Rogers re-signed with the team to a four-year, $31.3 million contract.
This move probably does not come as a surprise to many. According to salary cap expert Jason Hurley (@Jay_AB81), Rogers' base salary for 2014 would have been $6,250,000, his cap hit would be $8,094,531, and the cap savings of cutting Rogers would be $5,105,469.
Update:
Some more salary cap information worth noting by this news.
If the Rogers release is a pre-june 1, the #49ers have $14,217,954 in cap space, he leaves a $2,989,062 dead money hit in '14, (1/2)

— Jay Hurley (@Jay_AB81) March 10, 2014
He has no dead money for 2015, and saves over $9M in 2015. (2/2)

— Jay Hurley (@Jay_AB81) March 10, 2014
Article photo from USA Today Sports
You May Also Enjoy...