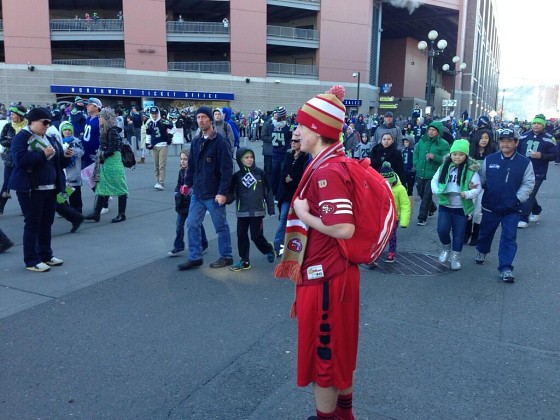 There are photos circulating of one brave lone San Francisco 49ers fan who invaded the 12th man's victory parade to celebrate the Seattle Seahawks' Super Bowl XLVIII championship.
The photo is courtesy of @CAVEmagJay on Twitter, who is an editor for CAVEMag.com.
You have to respect this fan for representing deep in enemy territory. He was dressed head-to-toe in 49ers gear/colors. No word yet on how Seahawks fans responded to it.
Here is another photo via Twitter: