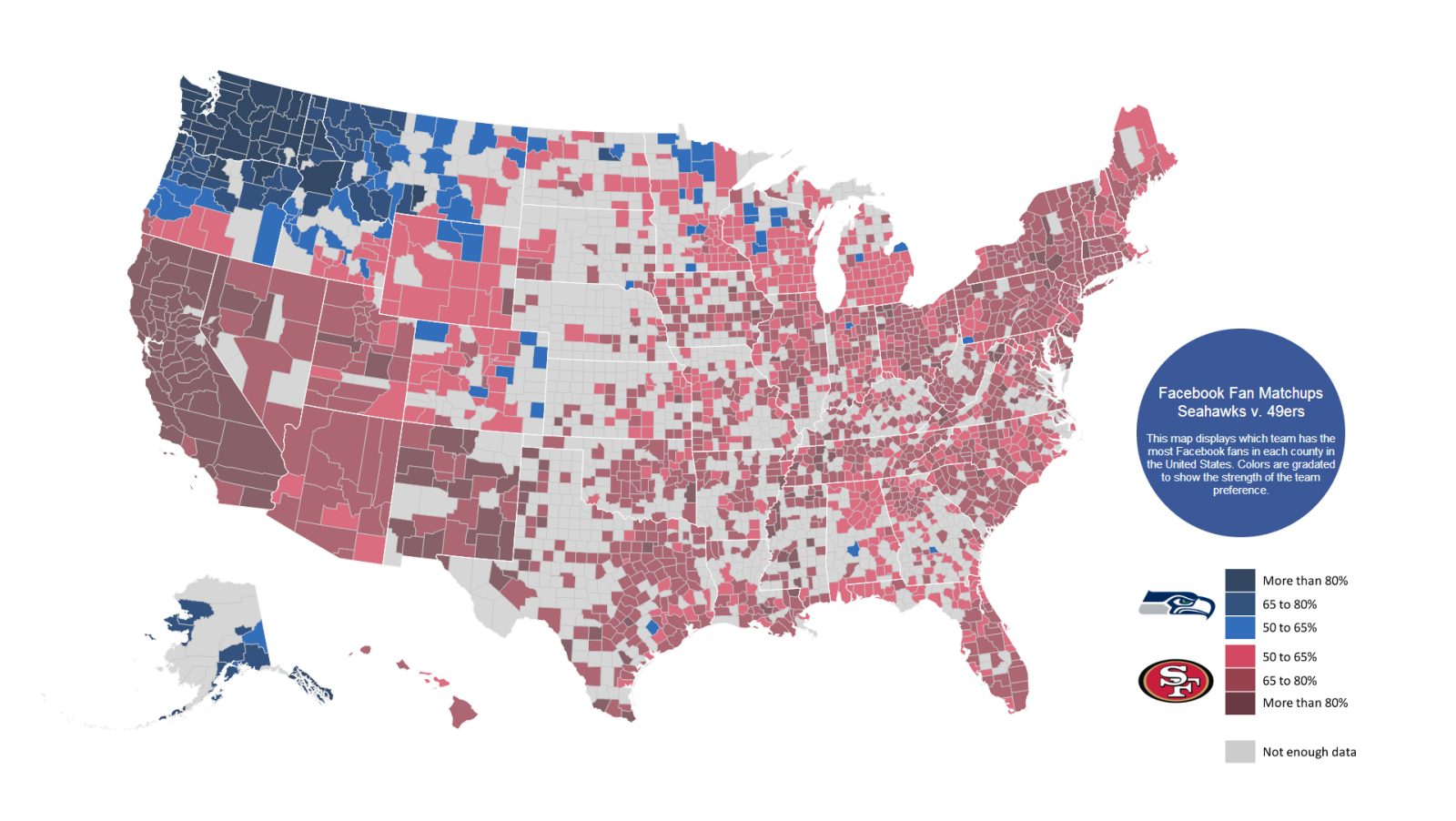 Click the image to expand
The above Facebook Fandom map breaks down which portions of America are rooting for who during Sunday's NFC Championship game between the San Francisco 49ers and Seattle Seahawks.
As expected, the Seahawks have the advantage in the Pacific Northwest. However, they lose out on the southern portion of Oregon. The San Francisco 49ers claim all of Northern California and much of the rest of the nation when it comes to support in this game.
The 49ers and the Seahawks kick off tomorrow at 3:30 PM Pacific.