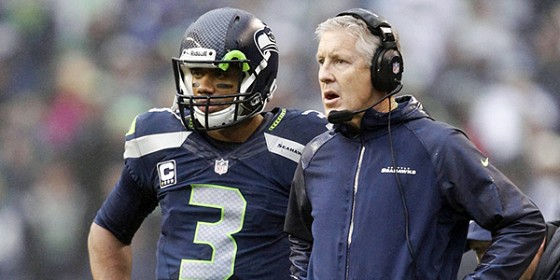 The Arizona Cardinals pulled off the upset at CenturyLink Field in Seattle with a 17-10 victory over the Seahawks. It was the Seahawks' first home loss of the season. The victory was bittersweet for 49ers fans, as this game had huge implications for San Francisco.
A Cardinals loss would have clinched a playoff spot for the 49ers. However, the Cardinals win keeps the 49ers mathematically in the hunt for the NFC West title.
The 49ers can still clinch a playoff spot with a victory over the Atlanta Falcons on Monday night. That game will be the team's final regular season game at Candlestick Park and could be the final game there ever should the Seahawks beat the St. Louis Rams in Seattle next week.
A Seahawks loss and a 49ers win over the Cardinals next week would make the 49ers the NFC West champions, a feat that seemed very unlikely prior to Sunday.
The only way for the 49ers to miss the playoffs would be if they lost to the Falcons on Monday night and lost to the Cardinals on Sunday, December 29.
Week 17 scenarios with a 49ers win during week 16
A 49ers win over the Cardinals and a Seattle loss to the Rams wins the NFC West for the 49ers and a first-round bye
A 49ers win over the Cardinals and a Seattle win over the Rams makes the 49ers the No. 5 seed in the NFC playoffs