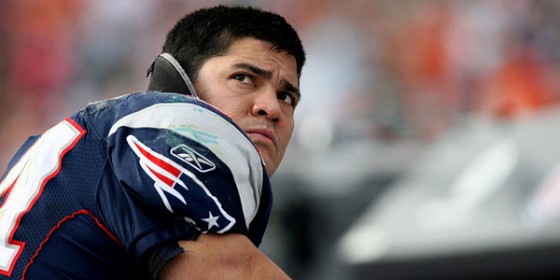 Former NFL linebacker Tedy Bruschi is jumping into the Ahmad Brooks penalty debate as well. He spoke out on ESPN lending his support to Brooks, implying that he did not agree with the penalty on the San Francisco 49ers linebacker after his hit on New Orleans Saints quarterback Drew Brees.
Bruschi offered to help pay any fine the league threw at Brooks.
#49ers Tedy Bruschi just said on ESPN he'd split an A. Brooks fine 3 ways between him, Brooks and Ray Lewis. Lewis had said he'd pay half.

— Bill Williamson (@BWilliamsonESPN) November 19, 2013
ESPN's Tedy Bruschi will fund Ahmad Brooks' fine: "Linebackers, we've got each other's back. Keep hitting him hard. Get tough Drew Brees."

— Cam Inman (@CamInman) November 19, 2013
Last night, former NFL linebacker
Ray Lewis stated on Monday Night Countdown
that he would pay half of Brooks' fine should the league penalize him further.