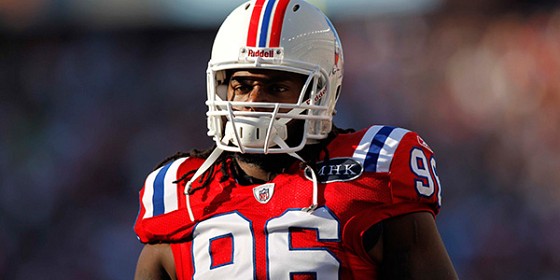 On Tuesday, the San Francisco 49ers announced that they waived backup quarterback B.J. Daniels. The move allowed them to signed linebacker Jermaine Cunningham.
Daniels was drafted out of the South Florida by the 49ers in the seventh round of the 2013 NFL Draft and beat Scott Tolzien for the team's third quarterback spot.
The team also waived fullback Owen Marecic. The 49ers signed Marecic on Tuesday, September 17.
Cunningham was drafted in the second round of the 2010 NFL Draft by the New England Patriots. He has had 60 tackles, 3.5 sacks, 2 forced fumbles and a pass deflection in his NFL career. He started 11 games as rookie but was suspended for four games late last season for violating the league's policy on performance enhancing substances.
The 49ers have one roster spot left so look for another move by the team soon.
Article photo by Greg M. Cooper of USA Today Sports