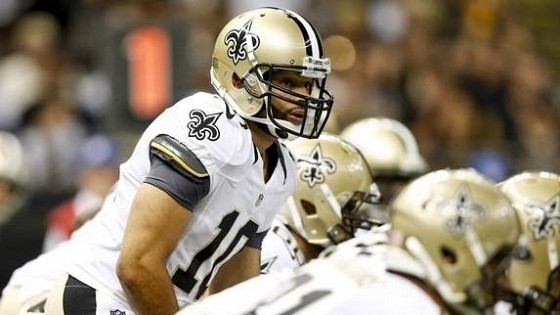 According to the San Francisco 49ers, the team has signed quarterback Seneca Wallace to a one-year deal. The team waived wide receiver Ricardo Lockette to make room on the roster for Wallace.
Wallace was originally drafted by the Seattle Seahawks in the 4th round of the 2003 NFL Draft. From 2010 through 2012, he was with the Cleveland Browns and was signed this season by the New Orleans Saints. He was released by New Orleans on Monday.
Wallace, who is 33, has completed 452 of 764 passes for 4,808 yards, 31 touchdowns and 18 interceptions during his NFL career.
Wallace will join Colt McCoy, Scott Tolzien and B.J. Daniels in the team's backup quarterback competition.
It was reported yesterday that the 49ers were showing interest in Wallace and that he might be brought in for a workout.