San Francisco 49ers season ticket holders were invited to Candlestick Park today to pick up their season ticket boxes, tour the locker and spend some time on the playing field with Sourdough Sam and the Goldrush cheerleaders. They were even treated to view of
how the field will look
for the Farewell Candlestick season.
Each year, the 49ers organization tries to include some special features into their season ticket packages. Last year, the tickets were
presented in the form of a 2012 playbook
. This season, they have decided to celebrate Candlestick Park, which will host the 49ers for one final season in 2013. The 49ers will move into the Levi's Stadium, located in Santa Clara, California, in 2014.
Here is a photo of the box from the 49ers official Instagram page.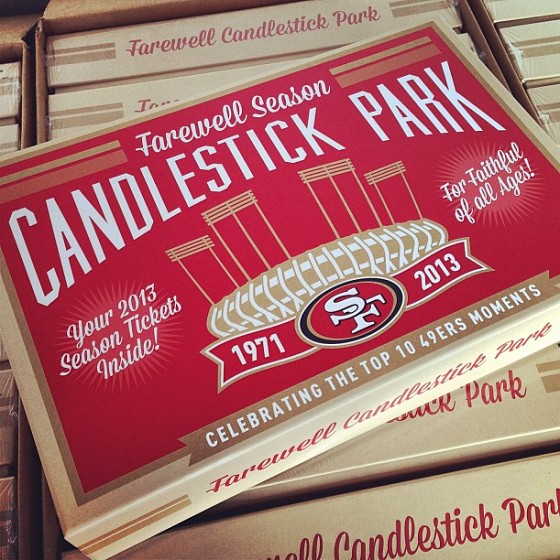 49ers super fan Nick Church of San Jose, California was kind enough to share photos of the unboxing of his season ticket package with us. According to him, the extras include a Candlestick Park history book, a commemorative pin, and each ticket is a picture of a play from 49ers history at Candlestick Park. For example, The Catch is on one of the tickets.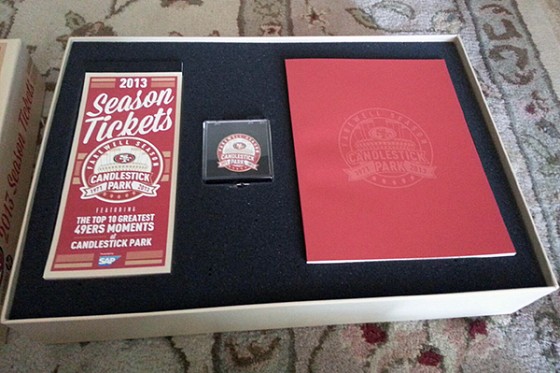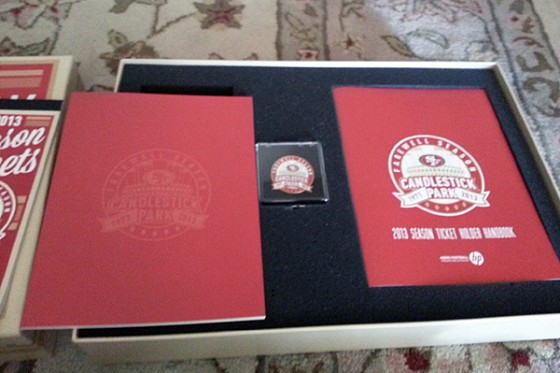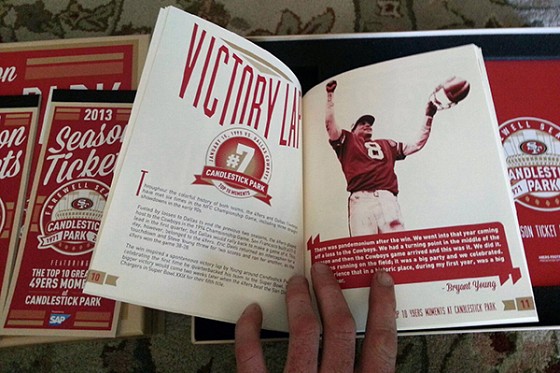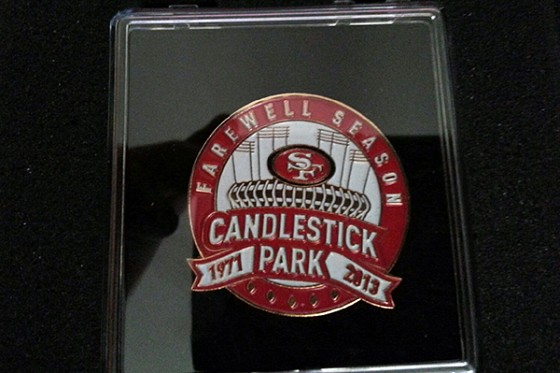 The following photo is from the back of the box.
The following are photos of a couple of the tickets themselves. Each ticket depicts a great moment in Candlestick Park history. Each home game will also feature a video that matches each historical moment found on the game's ticket.