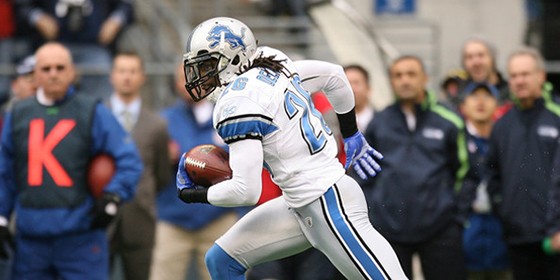 According to ESPN's Adam Schefter, free agent safety Louis Delmas (Lions) has left St. Louis without a contract and will next visit with the San Francisco 49ers.
Delmas, a second round draft pick in 2009, has had 267 career tackles, 3 sacks, 3 interceptions and 2 touchdowns.
Delmas joins many safeties that the 49ers are rumored to be interested in. Charles Woodson (Packers) is visiting with the team. LaRon Landry (Jets) will visit with the team on Thursday if he does not sign with the Indianapolis Colts. Rumors have the 49ers still interested in Ed Reed (Ravens) as well.
On Wednesday, the 49ers lost safety Dashon Goldson to a 5-year, $41.25 million contract with the Tampa Bay Buccaneers.