49erswebzone.com staff member Oliver Carpio noticed that the San Francisco City Hall is proudly sporting the colors of the San Francisco 49ers. City Hall is using red and gold lights to cast the team's colors on the building itself.
On Sunday, the San Francisco 49ers will host their first NFC Championship since January of 1998.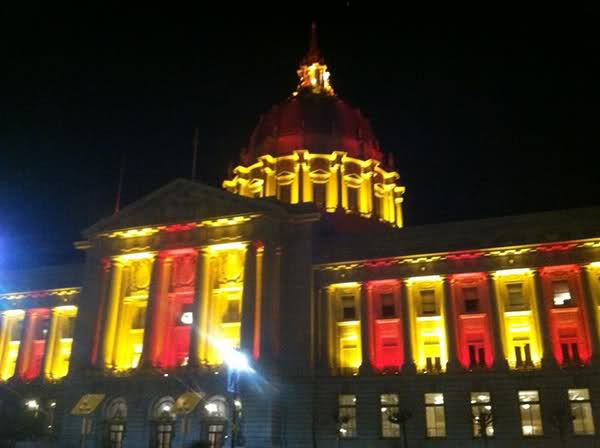 You May Also Enjoy...