49ers cult hero Jarryd Hayne retiring from NFL to return to rugby
May 15, 2016 at 11:15 AM
•
--
The former rugby star, who became a cult hero after a sensational preseason last year, is leaving the NFL to return to rugby.
Facebook Comments
More San Francisco 49ers News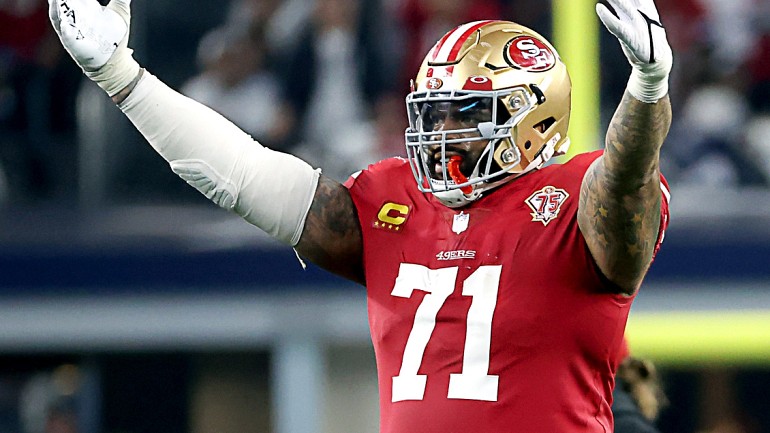 NFL analyst believes 49ers' offensive line has "high-end potential"
The San Francisco 49ers have faced some serious roster turnover with their offensive line, as left guard Laken Tomlinson went to the New York Jets in free agency, while center Alex Mack chose to retire after one season with the organization. In addition, right tackle Mike McGlinchey is coming off a torn quadriceps injury that sidelined him for the second half of the 2021 NFL season, although head coach Kyle Shanahan believes the Notre Dame product should be ready for training camp. Earlier this week, PFF's Mike Renner conducted his offensive line rankings for 2022 with several tiers: Minor or no weaknesses(tier 1), high floor(tier 2), high-end potential(tier 3), at

Former NFL player compares 49ers' Trey Lance to Aaron Rodgers and Patrick Mahomes
San Francisco 49ers quarterback Trey Lance has started to attract serious attention from the media, as many analysts are coming on board with the 22-year-old's potential as he enters his second NFL season. During a recent appearance on NFL Total Access, former Green Bay Packers receiver James Jones continued the trend, going as far as comparing Lance to his former quarterback, Aaron Rodgers. "I believe we're looking at a bonafide superstar [in Lance], like Patrick Mahomes and Aaron Rodgers," Jones said. "We had a small sample size of Aaron Rodgers, but all you heard out of the locker room and the people around Aaron was, 'Just wait. You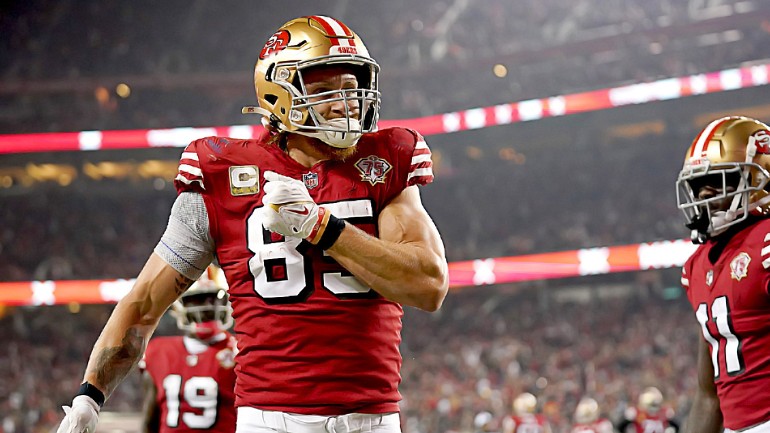 49ers' George Kittle wishes NFL fans were more like college football fans
San Francisco 49ers tight end George Kittle joined the Bussin' with the Boys podcast this week, joined by Buffalo Bills quarterback Josh Allen. Both are in Tennessee for Kittle's Tight End University. Allen is among several quarterbacks on hand to throw footballs to the large contingent of tight ends. During the lengthy conversation on the Barstool Sports podcast, the topic of fanbases came up. Allen has played in front of Bills Mafia his entire career, while Kittle has been among The Faithful. The two groups create very different atmospheres heading into game days, leading Kittle to reflect on his college playing days at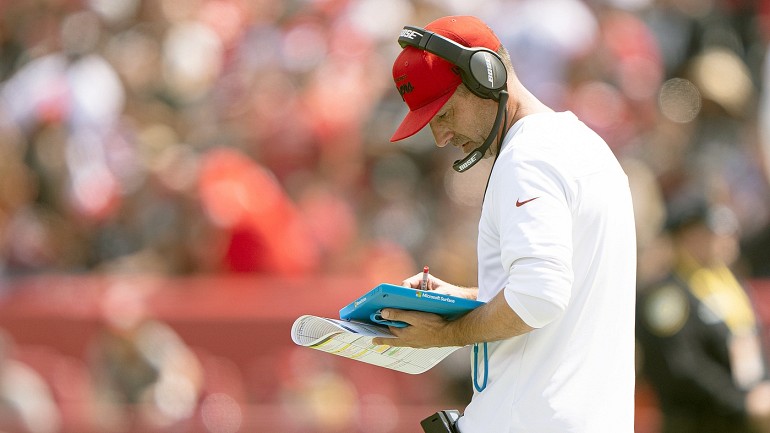 NFL.com identifies 49ers' biggest roster hole heading into training camp
NFL.com writer Kevin Patra took a look around the league and ranked the 10 biggest remaining roster holes heading into training camp. Some teams appear set for the 2022 season. Others still have work to do, finding solutions to bolster potential weaknesses. Patra looked at each team's biggest weakness and ranked it against other teams' biggest weaknesses. The San Francisco 49ers came in at No. 2, with the center position being identified as the Bay Area team's biggest weakness. Assuming right tackle Mike McGlinchey returns healthy, the 49ers appear set (as far as knowing who the starters will be) along the edges of the offensive line.
Featured
Trending News
49ers Webzone • Jun 28

49ers Webzone • Jun 28

49ers Webzone • Jun 29

49ers Webzone • Jun 28

49ers Webzone • Jun 30

49ers Webzone • Jun 30