49ers' Top 5 plays vs. Rams | NFL Throwback
Ahead of their Week 10 matchup, watch the San Francisco 49ers' greatest five plays against the Rams.
Facebook Comments
More San Francisco 49ers News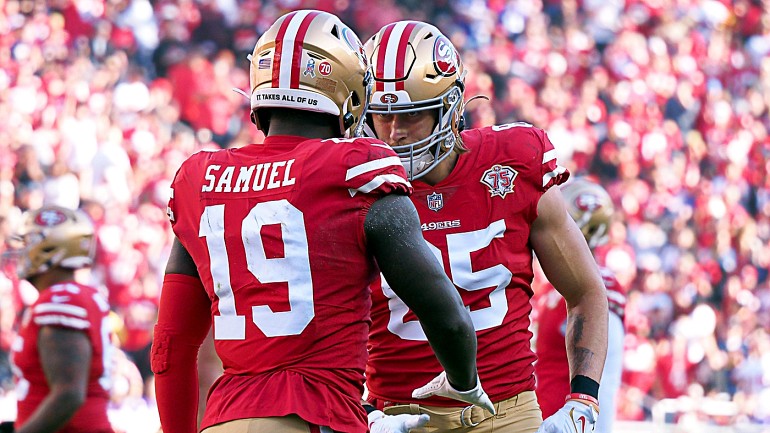 49ers' Deebo Samuel, George Kittle among PFF's top offensive duos
The San Francisco 49ers would probably love to see Brandon Aiyuk emerge as one of the top receivers in the NFL. That would make an Aiyuk-Deebo Samuel duo a headache for opposing defenses. Until then, the 49ers have two impressive offensive weapons in Samuel and tight end George Kittle. That's good news for second-year quarterback Trey Lance, who is expected to be the team's Week 1 starter after starting only two games as a rookie. The Samuel-Kittle pairing ranks among Pro Football Focus' top five offensive duos heading into the 2022 season. Kambui Bomani explains that both controlling the middle of the field at an elite level landed them within the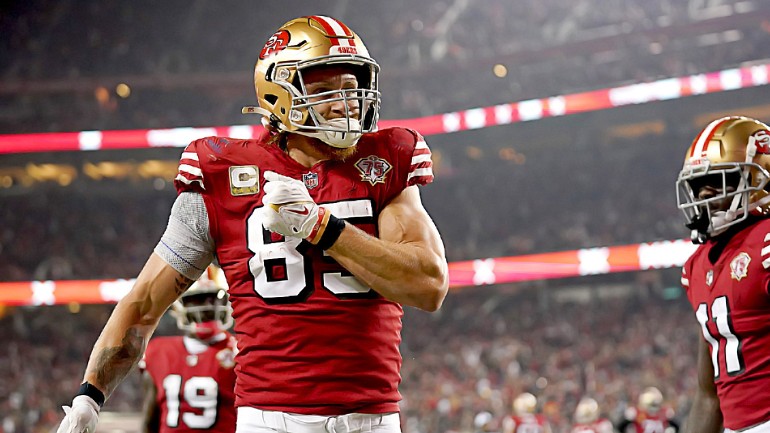 49ers' George Kittle wishes NFL fans were more like college football fans
San Francisco 49ers tight end George Kittle joined the Bussin' with the Boys podcast this week, joined by Buffalo Bills quarterback Josh Allen. Both are in Tennessee for Kittle's Tight End University. Allen is among several quarterbacks on hand to throw footballs to the large contingent of tight ends. During the lengthy conversation on the Barstool Sports podcast, the topic of fanbases came up. Allen has played in front of Bills Mafia his entire career, while Kittle has been among The Faithful. The two groups create very different atmospheres heading into game days, leading Kittle to reflect on his college playing days at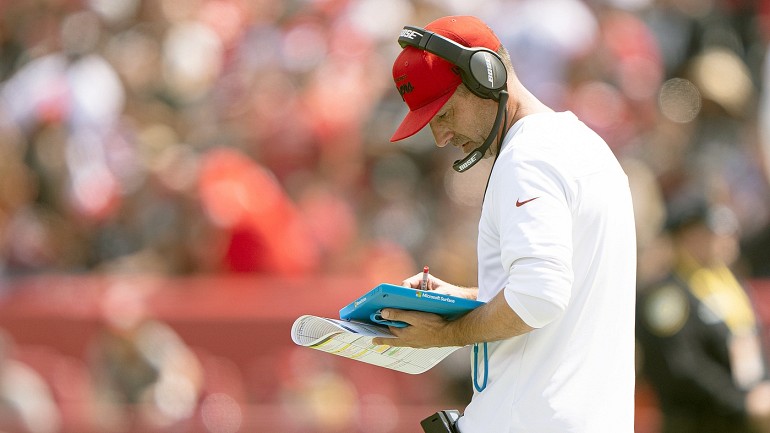 NFL.com identifies 49ers' biggest roster hole heading into training camp
NFL.com writer Kevin Patra took a look around the league and ranked the 10 biggest remaining roster holes heading into training camp. Some teams appear set for the 2022 season. Others still have work to do, finding solutions to bolster potential weaknesses. Patra looked at each team's biggest weakness and ranked it against other teams' biggest weaknesses. The San Francisco 49ers came in at No. 2, with the center position being identified as the Bay Area team's biggest weakness. Assuming right tackle Mike McGlinchey returns healthy, the 49ers appear set (as far as knowing who the starters will be) along the edges of the offensive line.

PFF ranks 49ers' off-ball linebackers as NFL's best
In May, Pro Football Focus ranked recently-married San Francisco 49ers linebacker Fred Warner as the best in the NFL at his position, ahead of other star defenders like Darius Leonard. Warner's elite status in the analytics site's eyes helped elevate the 49ers' unit in Pro Football Focus' ranking of the off-ball linebackers. That simply means linebackers who don't line up on the outside as edge rushers. San Francisco's linebackers grabbed the top spot in analyst
Featured
Trending News
49ers Webzone • Jul 2

49ers Webzone • Jul 2

49ers Webzone • Jun 30

49ers Webzone • Jul 3

49ers Webzone • Jul 1

49ers Webzone • Jun 30