Originally posted by SacRock14:
Went to the Sac Republic FC home opener tonight. Playing in the USL Pro league (third division behind MLS and NASL).

Pretty good statement from Sacramento, which is hoping to get an MLS team. Sold out, more than 20,000 in attendance, more than double the previous USL single-game record. Impressive for third division.

Game itself was decent. Adam Jahn, 2013 first rounder for the Earthquakes, played for Sac on loan. Scored team's only goal. 2-1 loss.
The Uniform and Logo may be the best in California.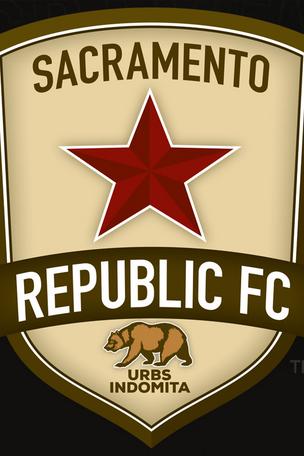 http://www.sacbee.com/2014/04/25/6355033/sacramento-republic-fc-opener.html
Sacramento Republic FC opener sells out, sets league record
Sacramento Republic FC has announced that their inaugural home opener match on Saturday at Hughes Stadium is sold out.
Hughes Stadium attendance capacity for a soccer event is 20,231.
The sellout signifies a record for a United Soccer League PRO regular season match and falls just short of the league's all-time attendance record.
The regular season record for a USL PRO season match was 10,697 established on Aug. 11, 2013. Orlando City SC holds the all-time USL PRO attendance record of 20,886 when they hosted the 2013 USL PRO championship match.
Read more here:
http://www.sacbee.com/2014/04/25/6355033/sacramento-republic-fc-opener.html#storylink=cpy