how do you think kimbo will do in the ultimate fighter
There are 162 users in the forums
how do you think kimbo will do in the ultimate fighter
Sep 11, 2009 at 11:09 AM
#1
Sep 11, 2009 at 11:17 AM
#2
Hall of Fame

Posts: 135,611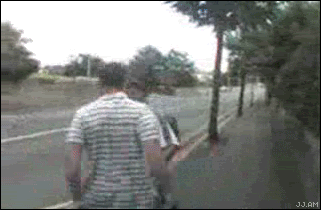 [ Edited by valrod33 on Sep 11, 2009 at 11:19:01 ]
Sep 11, 2009 at 11:28 AM
#3
Sep 11, 2009 at 12:48 PM
#4
rampage is going to make him cry
Sep 11, 2009 at 12:53 PM
#5
Originally posted by dobophile:
Hope he fails.

But I wouldn't be surprised if UFC helps him along the way. Dude is marketable. Frankly, I don't understand why he had to go this route . . . unless his ultimate victory was a given.
money.
Sep 11, 2009 at 1:06 PM
#6
Sep 11, 2009 at 1:20 PM
#7
Hall of Fame

Posts: 135,611
Originally posted by Hollywood49er:
Who cares...MMA is GAY
Sep 11, 2009 at 1:44 PM
#8
Originally posted by YuNGaCE:
rampage is going to make him cry
Well if you saw the preview Kimbo and Rampage buddied up real quick. Birds of the same feather stick together.
Rampage loves Kimbo and is probably going to pick him first on his team.
Evans, in the preview, did not think highly of Kimbo.
how do you think kimbo will do in the ultimate fighter