Originally posted by T-9ers:
Perhaps we expected too much after that stellar finish we had last year. We got young coaches, young players and it's clear we aren't a contender yet. Just trying to keep my thoughts positive, maybe the adversity makes us better moving forward.
We aren't expecting too much. How much do you pay for your tickets? How many missed tackles did you see today? Who wraps up anymore? These are fundamentals and the defense lacks them. Coaching sucks too.
AND HOW ABOUT PUNTING THE f**kING BALL OUT OF BOUNDS AT THE END OF A HALF? STUPID!!!!!!!!!
Klaus Wilmsmeyer would have punted into the 3rd row.....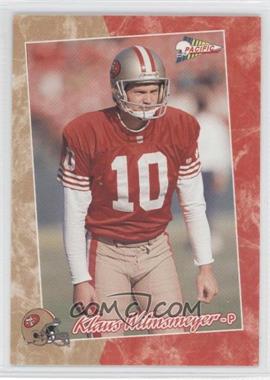 [ Edited by Curlin on Sep 30, 2018 at 10:14 PM ]