Bill Walsh staple concept.
By lining up with 2WRs to one side of the field and 2 TEs to the other, 49ers try to get a read on the coverage. If two CBs line up over the 2WRs, it's man coverage. If a LB or S lines up over the slot WR, it's zone. It's zone with one single high safety.
Spot vs Cover3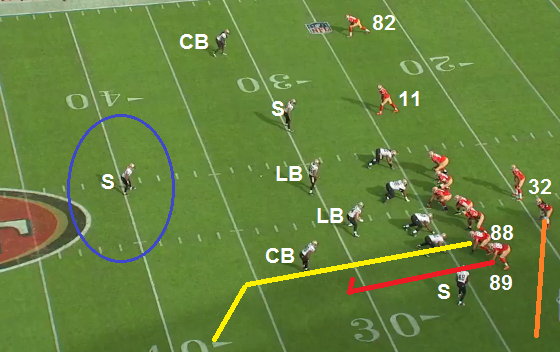 Celek is running passive interference on red LB and won't win his Corner route with a deep 1/3 defender over the top. The orange curl/flat defender goes to the flat to cover the RB. Target is to the Curl.
#54 comes close to making a play on the ball.
+14