The first drive looked great with the 49ers moving down the field in five plays to score a TD (with the help of a 15 yard penalty). This was the 49er's longest pass play of the game.
vs Cover1 robber
Kap takes the snap and looks to his right. Red playing soft on Torrey's deep curl - nope. Yellow playing tight on Patton's quick Out - nope. Deep safety defeats Kerley's vertical route - nope. By looking right throughout his drop, Kap moves the robber (blue) towards the trips side.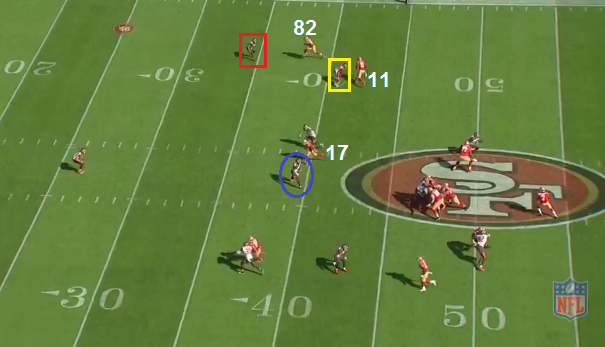 When Kap moves to his 4th read, the robber has moved far enough to give up a passing lane to Vance's Dig.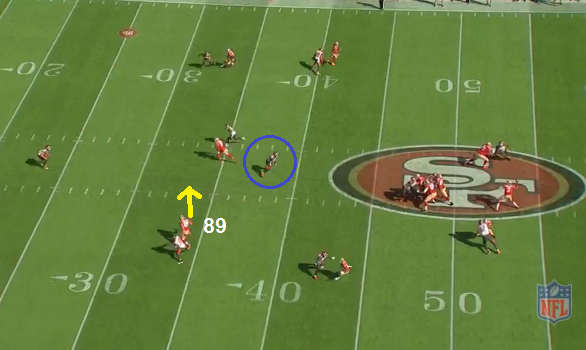 Watch the robber follow Kap's eyes, only to vacate the passing lane.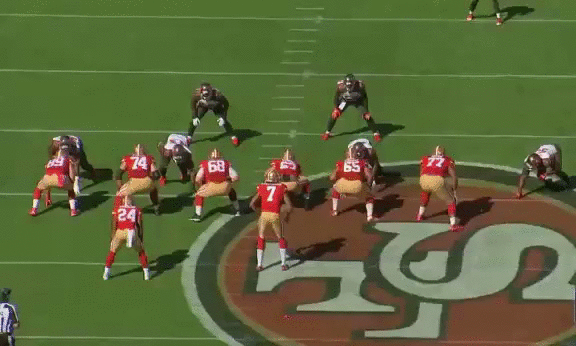 +24. A lot of things correct on this play. Moving through progressions quickly, moving a zone defender with eyes, accurate, on rhythm throw - dropback, one hitch, throw.